In this digital age, running a business online is all about ensuring convenience, security, and speed. There is no denying that the core of any marketing strategy is to drive sales. When customers make the final decision and purchase something online, all you want is to make payment as convenient as it should get.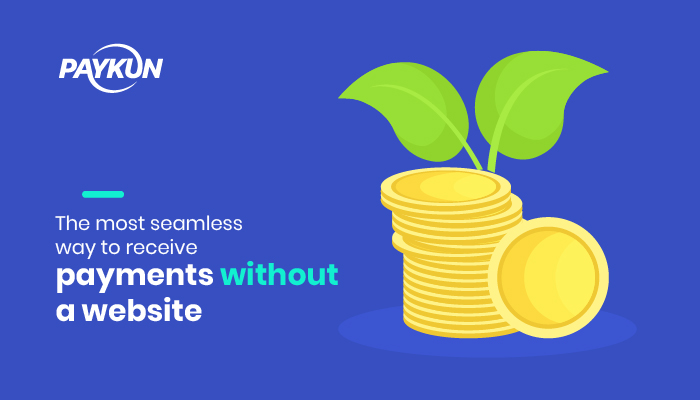 The payment ecosystem has gone through a lot of change in the last few years. From the barter system, cash, cards to digital payments, the journey seems to belong, and it turns out, small business owners, startups (without any eCommerce site) find it more than convenient to deal with online payments and manage transactions.
There is no exaggeration to say that the invention of online payment gateway and payment links offers a win-win solution for both merchants and customers. Of course, customers would prefer if they do not have to install and log in to different payment apps every time they make a purchase online.
Payment links are nothing but a cost-effective solution to merchants for processing electronic transactions without a flaw. Payment links offer a seamless way to collect payments from customers through social media channels, emails, or any other point-of-contact.
You might be wondering how a payment link works and how it works in your favor. In this brief guide, we will take you through every detail you want to know before taking the approach to collect payment online through links.
What are instant payment links?
An instant payment link entails a method of requesting and collecting payments from customers once they place an order on your website. In other words, imagine payment links as the "pay now" button sent to your customers, requesting them to pay for the products they want to purchase. Payment links are easy to use; all you need is to send them via email or social media platforms.
Your customer goes through the details of the request, click on the link; the link takes them through to their preferred payment processor.
Who will find payment links useful?
Payment links are ideal for businesses of all sizes and types. Online businesses can attach payment links to electronic invoices sent through messaging apps or email, requesting customers for payment. Some of these links work with payment processing software such as QR codes to increase the speed of the transaction.
If you are a B2B business and would like to get paid faster without any delay, you can embed a payment link in invoices. Again for small retailers, upgrading to an automated payment link service is the way to go. You no longer have to take payments using card machines.
The good news is payment links are way less inexpensive than any other mode of payment collection. No matter wherever you go, you are just a few clicks away from getting paid through payment links.
As soon as you send the link to your customers, they will click on it, choose their preferred payment processor and make the payment in a blink of an eye.
Understanding the benefits of adopting a payment link strategy will go a long way
Customers can quickly pay through links- No doubt, payment links have made it easier for customers to make payments online. They can easily choose the way they want to make payments. In addition, payment link service providers know that businesses need to collect payments on the go.
With mobile link options, anyone can embed plugins, enabling faster payment. For this, you do not need to work in IT or know how to code to create and send links. The process is hassle-free, and you get to customize these links according to your specific branding needs.
With instant links, you send customers real-time requests for payment. All you need is to fill out the form with the amount of money, submit the email details of the recipient and send it.
When your customer receives the request through the link, they will click on it and complete the payment.
Not only does it help you to collect payments online, but sending payment requests through links also shows your customers that you keep yourself up-to-date with the latest financial technology improvements. This will, in turn, boost your brand loyalty, helping you grow online. All in all, it is an entirely intuitive payment mode specifically designed to clear any doubts customers may have in mind.
Key Takeaways
Payment links are the most powerful tool that:
Help you accept digital payments anywhere, anytime, with zero hassle
Allow customers to make online payments at their ease and convenience
Take payment securely, boosting loyalty and confidence
Reduce the need for paperwork
Boost payment efficiency with email notifications and messages
Make sure that you get payments faster
Store the payment history online
Get rid of dated payment collection systems
Payment will go contactless
With the COVID-19 pandemic restrictions in place, businesses and customers have restricted themselves from touching each other's devices. Customers would prefer to receive a link instead of handing over their credit cards to make payments. Not only does it a secure process of making payments, but it will also help you keep up with the latest trends.
Automated payment seems to be necessary
Creating a seamless shopping and automated payment experience for customers will get you the edge over your competition. With new technology solutions, you will be able to offer your customers a seamless, secure and invisible payment experience.
How can PayKun help you with instant payment links?
PayKun, being a leading payment gateway in India, offers businesses a seamless payment collection system by introducing instant payment links. You do not have to be an IT expert to generate payment links through PayKun. Once you create the link through PayKun, share it with customers through social media channels, emails, or SMS.
Whether you are an eCommerce retailer, small business, or solopreneur, payment links facilitated by PayKun are the essential tools that will ensure an effortless and hassle-free transaction for both you and your customers. You can thus, rest assured to get a high rate of satisfied customers who are likely to stay with you for a long time ensuring a strong business relationship based on trust and loyalty.