The gaming industry in India has received an enormous boost during the lockdown due to the COVID-19 pandemic. People spent more time on these platforms to fight stress, worries, and the general negativity born from the global pandemic. According to Newzoo's estimation, the global gaming market will surpass the $200 billion mark by 2023. India will be a crucial part of that market due to the sheer volume of players and their engagement in various platforms. This means the gaming companies are looking forward to a larger market and better opportunities. One should not forget the deep connection of the Indian payment gateway with various gaming platforms, however.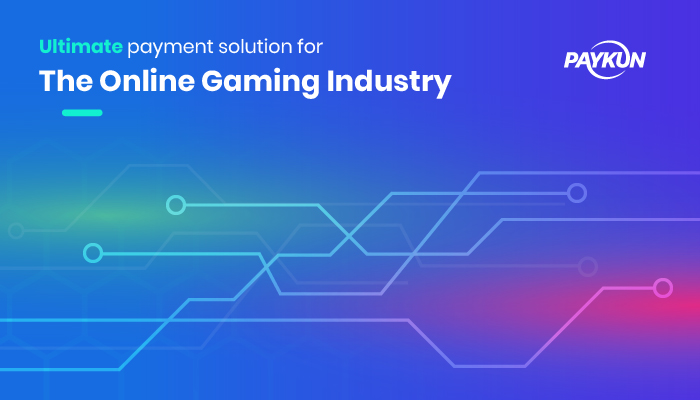 The increasing importance of payment processing in the gaming industry 
As most games these days have some association with payment, the importance of payment gateways is growing simultaneously. It is also interesting to note that several games and gaming platforms have helped people earn a considerable amount of money during the lockdown, reducing their financial burden to a great extent. Therefore, the close connection between gaming platforms and payment gateways is pretty straightforward. Without these gateways, people won't be able to play many games or the exclusive levels of such games. Furthermore, they won't be able to access the money they are winning without these gateways. In short, payment gateways are necessary for the smooth functioning of the gaming industry. 
Challenges faced by the gaming industry today 
Despite this seemingly simple structure and functionality, the gaming industry faces several challenges, and one of the major concerns has been payment fraud. Without the aid of a reliable payment gateway, gaming payment processing cannot be trusted, and that is keeping people from spending money on online gaming. In addition, whenever a purchase within a game is made, the consumers are sharing sensitive personal data. Therefore, they need to feel confident that the shared information will remain safe and secure. Without this assurance, it is tough to spend money on online games and gaming platforms.
The payment-related challenges of the gaming industry 
The payment-related concerns of the gaming industry at the moment are as follows:
Fraudulent activities
The rapid growth of the online gaming market has provided a nice boost to increased cybercriminal activities. At present, gaming platforms are in the quest of monitoring suspicious behaviour and bring a smooth gaming experience for users without any unwanted surprises, including account takeovers. The chosen payment gateway should have practical fraud prevention tools to enhance business security for the merchant and keep customer data safe.
Chargebacks
If a customer is not happy with their experience after paying money, they ask for their money back, which is not suitable for business. Online gaming, especially ones involving money, may end up causing monetary loss for a customer. In their frustration, they may issue a chargeback. Dealing with this problem will require a payment processing service provider who understands the industry's needs and individual gaming service providers. Offers of reduced chargeback rates, tools, advice and comprehensive support to help win chargeback disputes will make the payment gateway more suitable for the gaming platform and merchant.
High-risk business
Online gaming and gaming merchants are considered parts of the high-risk business due to factors like ever-changing regulations, high-volume turnover, age restrictions and the high chargeback potential. Hence, it is wise and beneficial for a merchant to find a payment gateway service provider serving high-risk industries. 
Global coverage
The gaming industry is global, and most games cannot be played worldwide without any restrictions. Therefore, a gaming platform needs to have the capacity to accept payments in different currencies and from different countries. There should also be a facility where beneficiaries can access the money; they win notwithstanding the country they are playing from or reside in.
Seamless gaming experience
Apart from the safety concern, there is another reason behind people yet to open accounts with an online gaming platform, due to the complicated registration process. Newzoo's report clearly states that 38% of people had a negative experience while playing online. Furthermore, 44% of people believe that their experience should be improved. No one likes interruptions and lags while playing. Hence, a seamless gaming experience while paying and withdrawing money is a must for a gaming platform.
The features of the perfect payment processing service provider 
In short, every gaming merchant is on the lookout for a payment gateway service provider capable of providing facilities like security, fraud detection tools, proper encryption and decryption, one-click payment, and more. The payment gateway and processing service provider can offer all this, which will be the perfect choice for the merchant. The following list of facilities will make a service provider perfect for a gaming merchant:
Affordable and customized payment solutions 
120+ payment methods 
Accepting of 29+ currencies 
A smooth payment process for an enhanced gaming experience 
In-built fraud detection and prevention measures 
Effective dispute resolution services 
A payment processing service provider that can support video games, browser games, skill games, social games, in-app games, games of kids, fantasy sports, virtual goods, digital goods, retail segments and many more 
Best performing payment solution in the industry 
PCI DSS-powered payments for the ultimate security of the merchant and the players 
A dedicated account manager to achieve the quickest resolution and customized support 
Innovative dashboard for keeping track of payments 
Easy access to reports and analytics to help with timely-decision making on the merchant's part 
A buyers and sellers protection program 
Enhanced security 
A consolidated reach of the global market and players 
The checkout should get a personalized look that will be brand-specific 
Customized pricing plan for every gaming platform 
Customized transaction limit depending on the business volume, which is merchant-specific 
Exciting upcoming features including simpler payout options for a smoother and more organized payment disbursement 
Upcoming subscription facility for easier scheduled payment and billing collection 
Upcoming dynamic routing that will automatically route a player to the best payment sources 
A payment gateway service with the lowest TDR, and it's not a lie or gimmick 
Zero setups and maintenance fee without any hidden charges 
A customized plan for a merchant depending on business model and volume 
Easy website and app integration process 
Free assistance for discussion and integration requirements 
Ready plugins and SDKs to make the integration process simple and seamless 
Easy availability of a detailed guide explaining every step from signing-up to integration 
Tie-ups with reputed banks and financial institutes 
Very simple sign-up, registration, and activation process resulting in the simple payment acceptance process 
What's in it for you? When you find a payment gateway service provider that checks on all these details and provides the services you are looking for, it is time to sign up with them and begin your journey as a gaming platform. The options which are helping and supporting gaming merchants are boosting the growth of the gaming industry in India. Paykun fits in this list perfectly and offers all the assistance, service and details a gaming merchant looks for in a payment gateway and processing service provider. To know more or sign up and begin your journey in this gaming industry, visit the website or talk to one of our experts today.