Minimizing Return To Origin (RTO) in eCommerce stores has been the most underrated issue in the industry. The issue has been wearing down sellers for a while now; however, most sellers do not seem to understand the impact of it.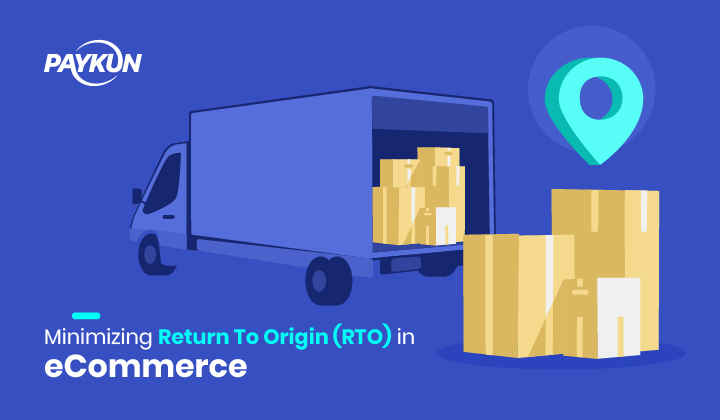 As eCommerce is starting to make big steps across all parts of the country, merchants are receiving a high volume of orders. With the internet making its way to the Indian eCommerce market day by day, the number of sellers and buyers is expected only to increase.
As merchants are faced with boatloads of opportunities every day, they are also plagued with problems like RTO orders. In order to mitigate the issue, sellers must identify what RTOs are all about, how they occur, and the best practices to minimize losses associated with RTO orders.
Understanding Return To Origin 
Return To Origin occurs when an order never reaches the buyer and is sent back to the warehouse, followed by a number of reasons. These days, RTO orders have become more prevalent as sellers are receiving more orders and expanding to Tier 2 and Tier 3 cities.
Want to know how eCommerce stores can lose money with RTO? Here are the ways:
Blocked inventory (items are stuck in transit)
Forward and reverse logistic charges
Increased probability of damage to fragile items, resulting in more money to be spent on shipping 
Physical Quality Check and repackaging returned goods 
Operations and resources fees in processing the orders 
Cash handling fees for Cash On Delivery orders 
Note: Most RTO orders tend to arise out of fraudulent activities and COD orders. 

The danger of eCommerce fraud 
Ecommerce fraud has increased worldwide over the past decades with the immense rise in the online market. With advanced, cutting-edge technology available to fraudsters, it has become more challenging for merchants to keep their online business in proper shape.
The profound impact of eCommerce fraud leads to the cost incurred to the business. Every retracted or failed order can cause a chargeback to the merchant. A chargeback is an amount that must be returned by the seller to the cardholder after a fraudulent transaction. Processing a chargeback may include operational costs like transaction fees, currency conversions, and legal fees. This means substantial losses for the sellers when there is fraud.
Another form of loss a seller can face is that they will not be able to resell the same product after it is cancelled. Thus, the sellers have to bear the losses that are coined as Return To Origin.
Is it possible to minimize RTO?
Given the potential threats of RTO, it is pretty natural to think about how to stop RTOs from occurring in eCommerce in a large number. The answer to this frightening question is more straightforward than you may think. All you need is to follow the appropriate ways to solve the problem. Here are some of the effective ways to reduce returns to the site.
An easy to understand product description should be in place. It can go a long way in making you set the right expectations with buyers. There is no doubt that a compelling product description can cut down the rate of returns by at least 50%. 
One of the easiest and most effective ways to keep things right is to send over a great package that entails aesthetics and functionality. Are you dealing with a massive number of returns due to damaged items or unsatisfied customers? Maybe it is time for you to review your delivery packaging. If you are selling fragile items, ensure that the packaging is tamper-proof. This will help you significantly in reducing the number of returns due to defective packaging. 
The checkout process is another essential aspect to look out for. Believe it or not, payments play a vital role in creating an unmatched customer experience. A safe and secure payment experience is what can make all the difference in the world of online shopping for Indians. With a trusted payment partner like PayKun, merchants can process payments without a hassle and ensure a smooth checkout experience for customers. This will, in turn, help them reduce returns on their websites. 
Again tracking has a huge role to play in customer satisfaction. Providing your discerning customers with timely updates is the way to reduce the odds of returns and order cancellations. 
Buyers in India seem to have broken out of the shell where they are aware of purchasing items from an unknown seller. Customer service is thereby vital in eliminating second thoughts about how good your eCommerce site is and whether to rely on it. Establish a strong feedback system to deal with customer grievances to stop RTO significantly. 
How does PayKun come to the rescue?
Things are getting right for the Indian eCommerce industry, thanks to the growing awareness about RTO losses among sellers. With PayKun, a reliable payment gateway in India, business owners no longer need to worry about dealing with RTO losses. The dashboard analytics will offer them RTO insights and discover cues that contribute to the issue. With detailed review reports, merchants can incorporate an effective RTO prevention strategy.  Are you intrigued to do business with us? Please feel free to visit our website and learn more information.