Whether it is online or offline business, in today's time you must have the facility to get paid with online payment methods. The best way for that is to get an online payment gateway.
PayKun is the best online payment gateway in India for its features depicting its reliability and trustworthiness.
Know Why to Register PayKun immediately as your Payment Partner
Here is everything you should know about how to accept online payment instantly via PayKun:

Start collecting payments via PayKun:
First and foremost, you have to create your merchant account with PayKun where you have to give your basic personal details, business details and submit your business documents.
These will be reviewed and verified by our onboarding team as soon as possible. After the verification is successful, your account is activated and you can then integrate PayKun or start using its Payment links as shown below.
Once your account is created, you will get access to PayKun Dashboard. From the below screen you may continue from the 'Payment Gateway' Section.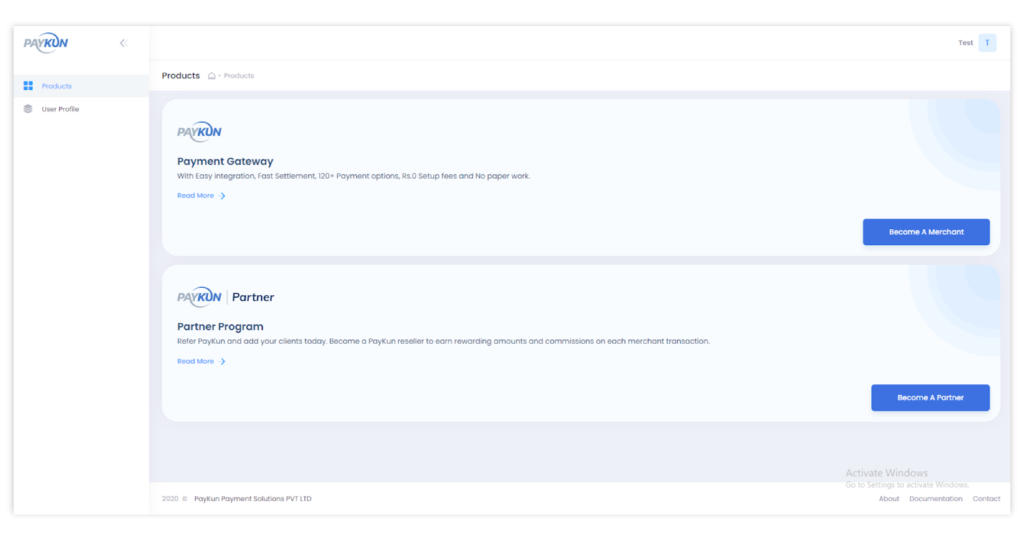 After you go to the 'Payment Gateway' section, you will see the below dashboard screen: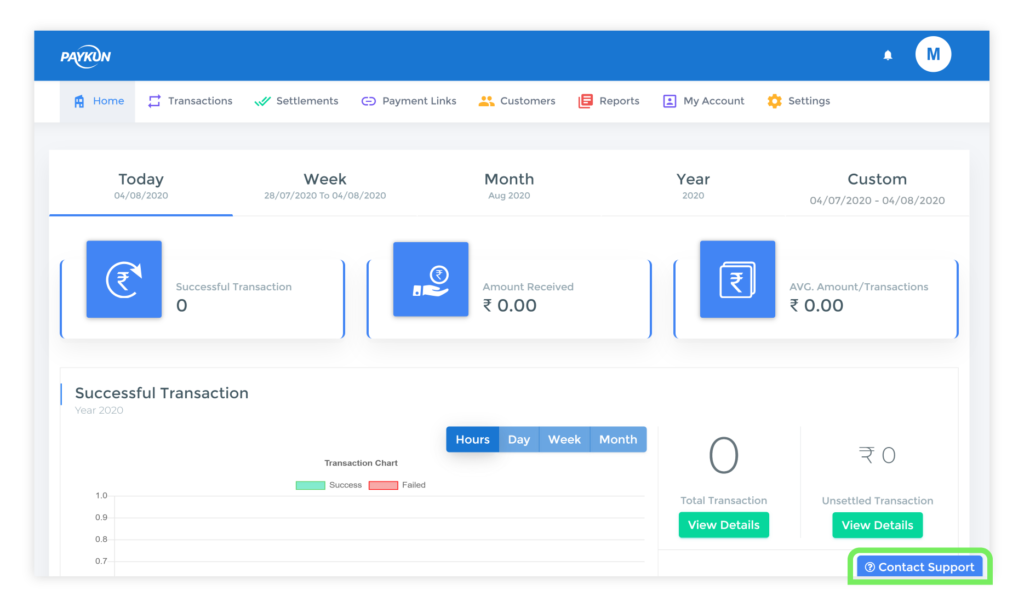 How to use payment links?
Click on the "Payment Links" tab where you will see the option "Create Payment Link"
You have to fill in all the required details with the red asterisk. You can even set an expiry date for the payment link. Your customers can get a notification via Email and SMS on the mobile number of the customer which you have entered in the payment link.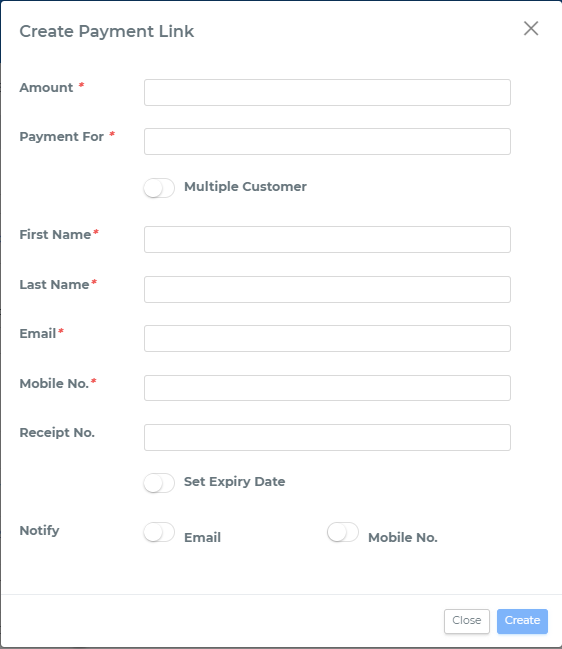 If you wish to send the payment link to many customers, you can enable the "Multiple Customer" where you only have to enter the amount and purpose of payment.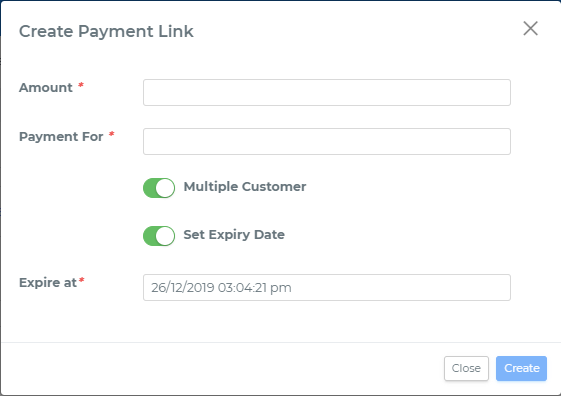 Here the merchant has to enter the amount of the product or service and the purpose of the payment. This payment link is used when the price of the product or service remains the same.
But what if the price of your product or service keeps changing? Well, you can use our Master payment link feature. To create a master link, all you need to do is just copy the link and send it to your customers via SMS, Whatsapp, Social Media, and Email.

You can also edit the name of the master payment link.

Once the customer clicks on the payment link, they have to enter the amount to be paid and the purpose of the payment.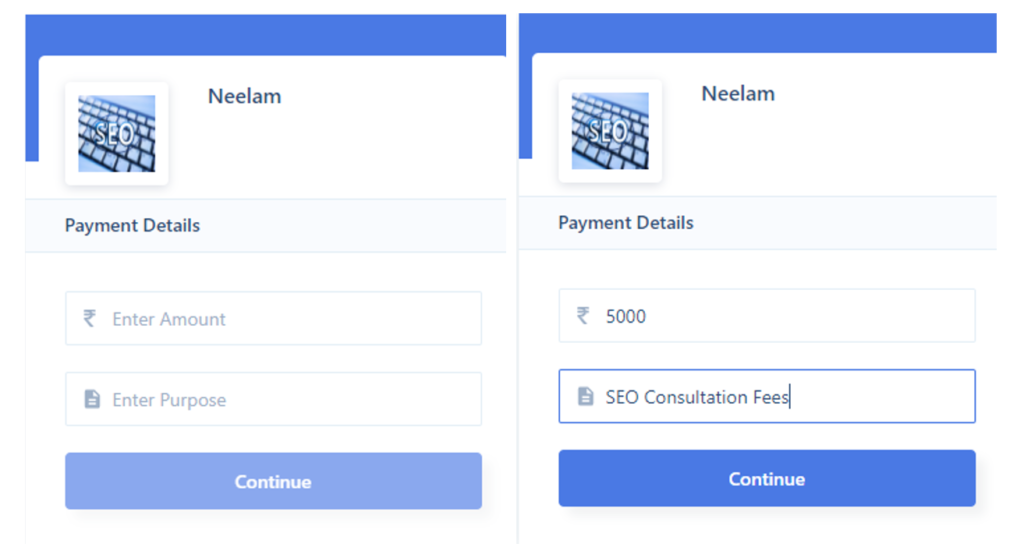 After clicking on Continue, the customer will get the following checkout page, where they have to enter their Name, Email ID, and Mobile Number. Customers can pay using multiple payment modes like Debit/Credit Card, Netbanking, UPI, Wallet and QR Code.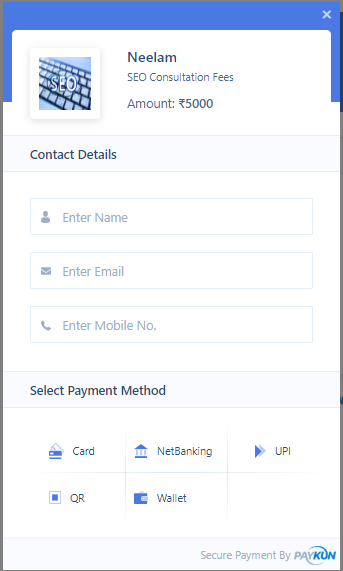 If you wish to change your Company Logo and the color of the checkout page, go to the Configuration tab in Settings Menu. You can change the color that suits the theme of your website and logo.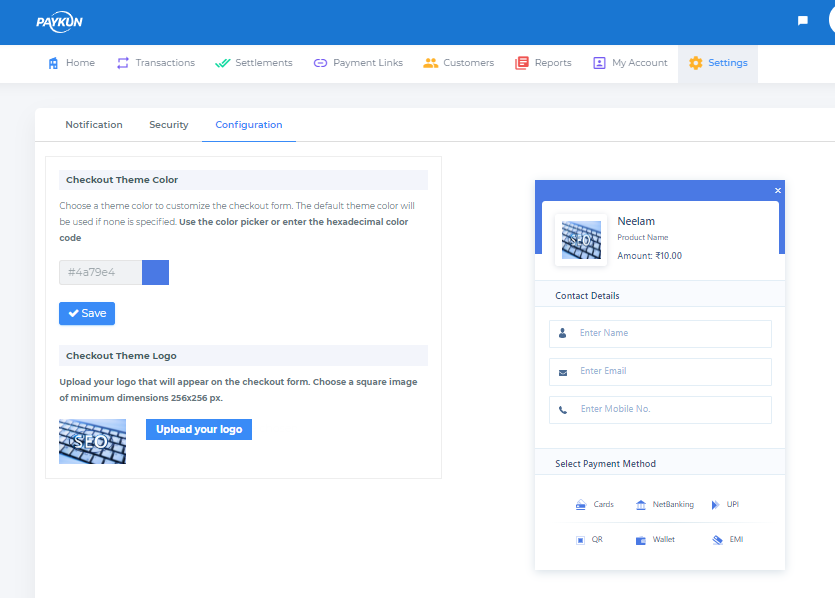 That's how easy it is to accept online payment instantly with PayKun in one go. If you still haven't registered your merchant account with PayKun, create one now and start accepting online payments
Click here to create your account: https://dashboard.paykun.com/register