As one step further towards promoting and encouraging digital transactions in India, RBI increased the Immediate Payment Service (IMPS) per transaction limit to ₹ 5 Lakh from ₹ 2 Lakh.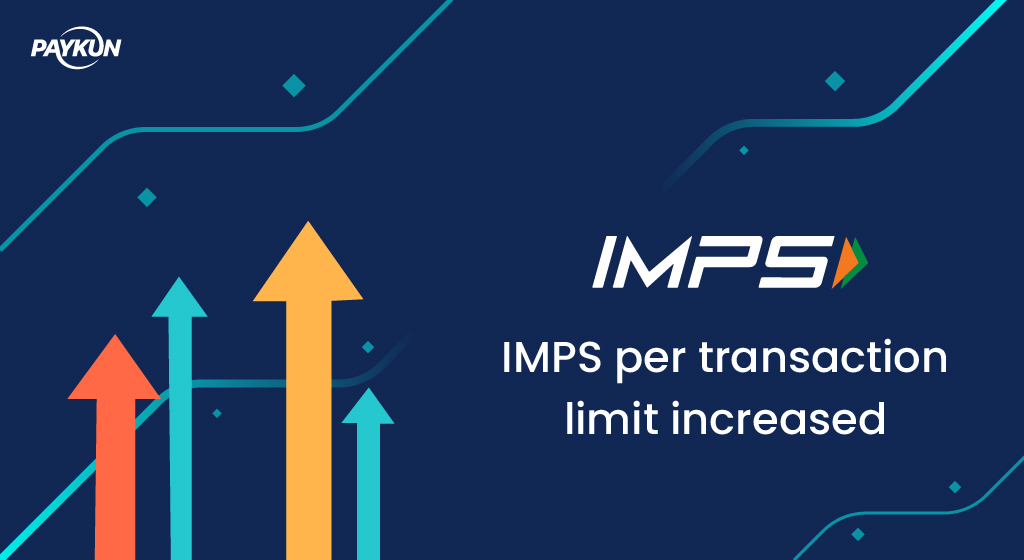 This 5 Lakh limit would be applicable for the channels except for the SMS and Interactive Voice Response System (IVRS). For SMS and IVRS, it is still ₹ 5000. Apart from promoting digitization, this would also improvise customer convenience.
What is Immediate Payment Service (IMPS)?
Immediate Payment Service is an NPCI product that enables a 24x7x365 anytime instant inter-bank fund transfer domestically and it can be carried out through various channels such as net banking, ATMs, banking mobile apps, Branch, SMS, and IVRS. It is one of the easiest facilities for funds transfer.

The RBI Governor Shaktikanta Das announced this limit increase at a Monetary Policy Committee Outcomes press briefing,
"Immediate Payment Service Transaction Limit to be increased from ₹2 Lakh to ₹5 Lakh considering the importance of IMPS, which enables instant domestic 24*7 fund transfer and to enhance consumer convenience,"
Further added, "This will lead to further increase in digital payments and will provide an additional facility to customers for making digital payments beyond ₹2 lakh,"
Footnote:
To know what is IMPS, NEFT, RTGS, and UPI visit here:
In October, RTGS was made round the clock: Read more-
Accept easy online payments for your business through multiple payment modes such as credit card, debit card, net banking, UPI, mobile wallets, and QR code through the PayKun payment gateway. Sign up now!