We live in the era of online stores where online shopping has become an integral part of our life. Every day new e-commerce apps are coming up with its product or service. It is a tough competition for business owners. The use of mobile app transactions is increasing day by day. Moreover, customers find it convenient to buy from a mobile app instead of a website.
If you are running an online business on an e-commerce app, a payment gateway is a mandatory tool a merchant should use to grow their online business. It helps in the smooth function of accepting online payments and managing the transactions.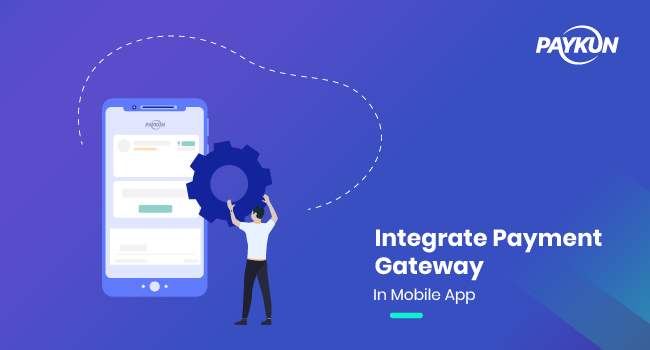 Mobile app payment plays an important role in increasing your revenue. However, Cash on Delivery (COD) has always been a preferred payment accepting method of business owners. But there are many benefits of using an online payment option over Cash on Delivery (COD).
Advantages of using online payment over Cash on Delivery (COD):
Time-saving: Cash management can be a task in Cash on Delivery. You might have to spend time to stand in the queue of the banks and post office to deposit the cash. If you use a payment gateway, you can manage and transfer the funds within a few minutes.
Instant Payment: Online payment just takes a few minutes to complete the transaction. Also, the funds can be transferred to the merchant bank account within one click.
Influences buyers: Online payment methods might influence impulse buyers to purchase products listed on e-commerce stores. Since the transaction is quick and easy, customers can pay via their preferred payment option and grab the ongoing deals.
Secure: Online payment gateways come up with high security which protects the buyer and sellers from any kind of data theft. It makes sure the buyers and sellers are carrying out transactions in the same and secure environment.
Multiple Payment options:
It is always good to have more than one payment option to make it easy for customers to make the payment with ease. In case one payment method fails due to some technical reason, customers can pay via another payment mode. It also helps you retain your customers.
Quick & Easy Setup: Setting up an online payment for an e-commerce store is easy and quick. Moreover, payment gateways provide affordable transaction rates and do not charge any setup fee.
Integrating Payment Gateway in a Mobile App
It can be a complex procedure to integrate a payment gateway into a mobile app. Hence to ease the procedure, payment gateways provide the developers with SDKs.
The SDK easily connects with the existing features and functionalities of the app.
There are many libraries in the SDKs. Choose one according to your mobile platform. You can find the SDK from the official site of the payment gateway that you are using.
The libraries make it easy for developers to maintain and support the software. It provides control over an operation that has to be carried out during the transaction.
The main advantage of downloading libraries is there is no requirement of purchasing a PCI certificate separately for the app.
It protects your data and makes the transaction simple for the customers.
If you have an eCommerce mobile app and wish to accept online payments with PayKun, sign up now.
Click here to register: bit.ly/paykunsignup