If you have an online store, it is very obvious that you will need a payment gateway to accept online payments. A payment gateway eases your transaction management in many ways. It also provides multiple payment options like Netbanking, UPI, Mobile Wallets, and Credit/Debit Card.
The payment gateway service provider collaborates with banks, major card networks like Visa, Mastercard, American Express and Discover, other payment service providers to facilitate online payment collection.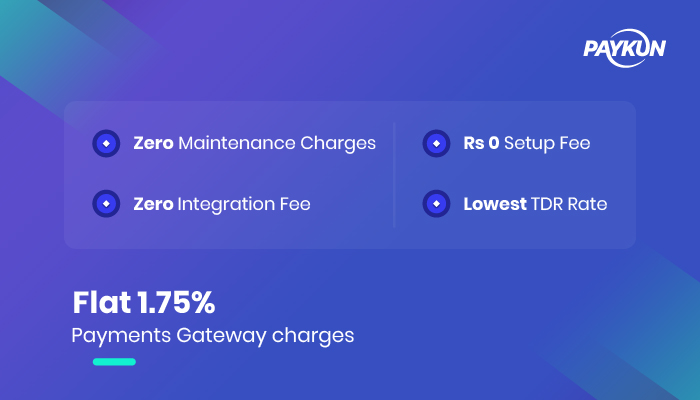 Free payment gateway – a myth
Merchants have a myth that there are free payment gateways services available in the market. Let's understand what charges are incurred by a payment gateway.
Payment gateway charges breakup:
Setup charges
Many of the payment gateways charge a non-recurring and one-time setup fee for setting up the merchant account. This fee is charged to cover expenses on onboarding a merchant (document verification, KYC of business) and infrastructure cost.
Annual Maintenance Charge
Annual maintenance charge is an amount or fee that is charged on a monthly or yearly basis to the payment gateway as a maintenance charge for software, operation, customer service, version up-gradation, etc. These charges depend on the type of services you have opted for like payment modes, transaction settlement cycles, and integration platforms.
Integration fee:
The integration fee is charged to integrate the payment gateway on the website or app. These charges depend on what platform the payment gateway is to be integrated.
Transaction discount rate (TDR)
A TDR is the amount that the payment gateway levies out of the total amount of the item or service from the merchant while transferring into their merchant account. This amount is charged on a percentage basis and is fixed by the gateway itself.
A TDR comprises of bank charges, processing charges, and taxes.
Bank Charges is the amount charged by the acquiring bank for providing card payment services.
Processing Charges: A certain amount of fees have to be paid to the card networks and wallets by the payment aggregator as processing charges.
PayKun payment gateway charges in India:
PayKun has empowered more than 10k+ small and large businesses within two years. We have become one of the most trusted payment gateways among merchants due to our fast onboarding process and reliable customer support. We provide domestic as well as international payment options. PayKun is not completely a free payment gateway. The following are the charges of PayKun:
Zero Maintenance Charges
Rs 0 Setup Fee
Zero Integration Fee
Flat 1.75% Per Transaction + Taxes (Indian Debit Cards, Net Bankings, UPIs, Wallets including Freecharge, Mobikwik etc.)
Flat 2.0% Per Transaction + Taxes (Indian Credit Cards & PayTM Wallet)
Flat 3.0% Per Transaction + Taxes (International Credit Cards, Diners, Amex Cards and JCB)
We also provide customized solutions based on the type of business and transaction volume.