For your eCommerce business to thrive, it goes without saying that it needs to take measures to adapt to the ever-changing online environment. With customers focusing more and more on making payments using net banking, UPI, debit card, or an online wallet, offering them a hassle-free transaction and a seamless experience has never been more important.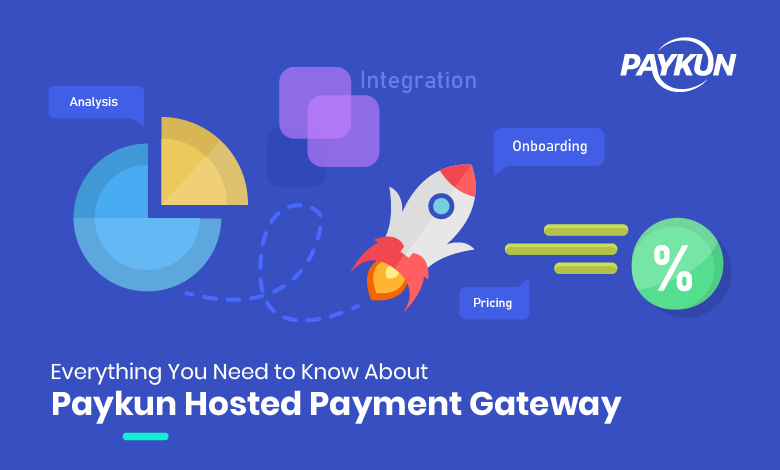 A free payment gateway makes sure that payment gateway processing is safe and secure, letting your customers enjoy the most sought-after benefit of online payments. Today, as our focus is on the hosted payment gateway, let us dive into the topic without further delay.
Introduction to hosted payment gateway
Simply put, hosted payment gateway is third-party software that guarantees merchants to collect payments from customers. The software uses encryption during each and every transaction taking place on your eCommerce site. This makes sure that the correct order amount is debited from the payer's bank account through an online portal and transferred to the merchant's receiving bank account.
Uses of hosted payment gateway
Insights and real-time purchasing data are crucial for business growth, enabling merchants to make an educated decision based on the numbers. It is also vital in understanding the buyer's behaviors and offering them much-needed peace of mind while an online transaction is taken place. A hosted payment gateway like PayKun maintains and sends every transaction record completed or declined by the system.

Plus, the PayKun Dashboard is designed to enable transaction reconciliation without much hassle. Intelligent algorithms can reconcile rejected transactions, letting you have a clear picture of failed transactions along with the reasons for the failure.
Defines transaction limitation
A hosted payment gateway system helps you leverage the payment restriction facility to prevent fraud and unnecessary chargebacks. Besides, it can enable you to ensure proper payment authorization.
The right hosted payment gateway provides you with a boatload of payment methods. For your eCommerce business, it is imperative to provide your customers with the most popular forms of payments as options. For example, if you are accepting payments in India, you ought to use UPI as a payment method for your customers. This is because UPI has outrun all other payment methods to emerge as the most preferred choice of payment.
Faster payments settlements
Fast settlement cycles are another vital feature of a hosted payment gateway. Once a customer completes the payment, the issuing bank transfers funds to the payment gateway acquiring bank. After that, the amount is transferred to the merchant's bank account.
The time between the payment gateway receiving the fund and transferring it to the merchant's bank account is known as the settlement cycle. The PayKun hosted payment gateway cycle is T+1 to 3 working days, where "T" being the date on which the customer made the transaction.
Hassle-free onboarding and integration
An ideal hosted payment gateway offers smooth integration no matter what. So for your business to run without a halt, make sure that you use a hosted payment gateway that offers easy-to-use plugins for your eCommerce platform.
PayKun offers fast onboarding and easy integration. Moreover, there are dedicated account managers, helplines or live chats are also available to assist you with any issue you may face.
Smooth payment reconciliation
Reconciling your payment must be a pretty hectic task. However, a hosted payment gateway can make your life easier with a comprehensive dashboard containing all the records of your past transactions. Plus, you can filter these transactions by date, time, volume, payment method, merchant discount rate, or net settlement.
International payment option
It is possible that your business reach is not limited to India, and you have customers from around the world. In that case, how do you propose to serve your international customers? Offering them a preferred mode of transaction is your best bet. That is why it is vital for your business to use a hosted payment gateway that offers international payment support. Plus, it should simplify the settlement process for you.
A perfect hosted payment gateway solution can change your way of doing business. With that said, look for a hosted payment solution that offers competitive pricing.
Is PayKun the right hosted payment gateway for your business?
PayKun is India's leading hosted payment gateway solution for businesses of all sizes. Whether you want to accept international payments or run locally with PayKun, take your business to a whole new level of success. Since PayKun enables you to offer the most popular method of transaction available today, you will be highly surprised to see the lowered car abandonment rate. Moreover, PayKun offers your customers a seamless checkout process. What's more? You can reap the benefits of easy integration with your eCommerce platform, instant refund, competitive pricing, quick customer support, and whatnot.  
The key takeaway
A hosted payment gateway is something that can change the experience of doing business online. Since an ideal hosted payment gateway allows you to manage your eCommerce store from a technical viewpoint by offering an easy setup solution, it only makes sense to choose one that fits your criteria.
PayKun being the most popular hosted payment solution in India, allows merchants to invest time and effort in their core business functions instead of focusing on the hideous task of maintaining transaction records and processing payments. With PayKun, businesses can break free from the hassle of payment settlement or reconciliation.