Hey, welcome new blogger! I am today writing this blog to provide detailed information about how you can add a payment to your WordPress Blog. Apart from this, I will also like to highlight several factors to consider while you choose the best online payment gateway for your blogging. To be clear about it, the process is not too difficult as you might be thinking. But, it becomes too crucial to pick the payment gateway that has several features and functionalities so that you enjoy the best transaction experience.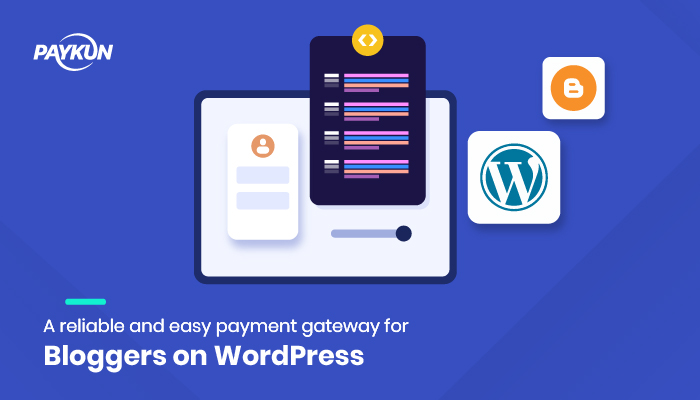 As a professional blogger, you will be creating a realistic business plan so that you have to pay a low processing rate that will further allow you to save a substantial portion of your income. We will later discuss the various aspects of digital businesses in some other articles. For now, let us focus on a couple of things about adding the payment option to your blog. First, why will you even like to add a payment button to your blog? Does a blog is an income source, and how exactly it works?
Let Us Start From the Basic
There are several ways to carry out money blogging, but not all of them will need a payment option to your blog. Most of the income streams do not even require it. The blogging income stream can be categorized into 8 divisions, and they are-
Advertising
Recurring revenue
Events
Promotion of offline business
Services 
Products 
Alternate sources of income like donations, selling blogs, and syndications
But, if you look carefully, not all the above-discussed business categories need to have a payment page. For example, if you are collecting money through affiliate marketing, promoting the offline business, offline events, or the one-time-sales, you will not require the blog's payment option. For all these types of income channels, you can be easily paid directly through bank transfers. 
However, if you are choosing any one of these below-listed income streams, you will need to have a payment option on the blog-
Online events like webinars and workshops
Physical product selling like the books and merchandise
Digital services like freelancing, consulting, copywriting, and designing
Software solution providers like the applications downloaded software and plugins
Digital contents like eBooks, reports, and printable.
Donations
So, What Are You Thinking Now?
Irrespective of the blogging platform you have, setting up the payment option on the blog is quite easy. You will need to check the payment gateway provider available, choose the one you like, and register and log in. You will get detailed access to the daily, weekly, and monthly income from the Dashboard. 
If you are using WordPress, first install the WooCommerce plugin and carry on the Payment gateway integration. Payment gateway option like PayKun is one of the most popular and easy-to-use payment platforms used by millions of start-ups, bloggers, and medium scale businesses in India. The TDR of PayKun is less than 1.75% which is comparatively very low than other payment gateway options. 
Have Your Payment Button on Blog to Have Easy Transaction
Now, you can easily add the payment button on the blog with the help of the PayKun Payment Button option. Generate the embedded code automatically, which you can easily place on the blog or website simply by copying the code. Even the users have the freedom to customize the look of the payment button and feel directly from the gateway's Dashboard. With the payment button, the customers can start paying and complete the payment process on the same page without being annoyed by several directions. You can add logos, signs, colors, and text and design the button that indicates the customers about the brand too. Several customers are happy to use PayKun as there are no maintenance charges, no setup or integration fees, and the TDR is less than 1.75%. 
Features Of A Good Payment Gateway
While choosing the best online payment gateway, you will check out the features that will help you further pick the best one.
Easy Integration
Transaction Rate
Payment Link
Support
Choosing the Best One Aims To A Smooth Transaction
If you want to add the payment option to your blog, the first thing that comes to mind is the payment gateway's feasibility. Choose PayKun, one of India's best payment gateway options, with lots of features and facilities available. You can get the Payment link that can be easily shared with your customers to have instant payment. Apart from this, you can make use of the Dashboard for tracking the transactions. Enjoy no maintenance fee and setup fee with PayKun. Register Now!