PayKun has been serving more than 10,000+ merchants because of its simplified way of accepting online payments. There are more than just the lowest transaction fees that can help you grow your online business.
If you are new into this business and you are using or planning to use PayKun as your online payment gateway, you are in the right hands. We have a few tips and guide on how to collect payments on PayKun.
Sign Up:
Well, the first and foremost thing to get started with PayKun is you have to sign up for your merchant account. It is a hassle-free process. When you sign up, you will be asked for basic personal information, business details, bank details, and your business documents.
After you have submitted everything, your account will be reviewed. If everything is submitted as per our guidelines, your account will be approved. It might take less than 24 hours to approve your merchant account.
Click Here to Sign Up: https://dashboard.paykun.com/register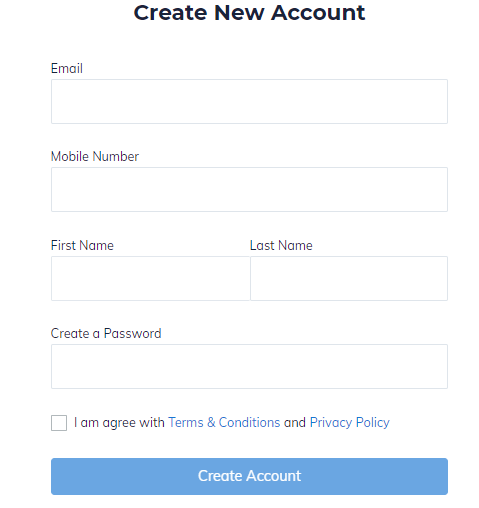 Collecting payment on your website:
Once your merchant account is approved, the payment gateway has to be integrated on your website or app in order to collect the online payments.
How to integrate PayKun:
We have integration documents, API Reference, and SDKs for all the major platforms like WooCommerce, PHP, Android, iOS that can help and guide you to integrate PayKun on your website or app.
Still, if you are struggling with the integration, we provide free integration services for all the platforms. Get integration help from our side and go live within a few hours.
Click here to get the integration kit: https://paykun.com/docs
How will you get paid on the website or app?
Customer visits your website or app
Adds the item to the cart
Clicks on the Pay Now button.
After clicking on the Pay Now button, the user will be redirected to the check out page
The customer chooses their preferred payment option and makes the payment.
The payment is processed by the bank
The amount is settled in your bank account as per your settlement cycle
Collecting payments through the payment links
Don't have a website? No worries. You can still collect online payments using PayKun payment links. It is easy to create and share payment links. It provides multiple payment modes for online payment.
How to create PayKun payment links:
Login to your PayKun Account
You will find the Payment link tab. Click on "Create Payment Links"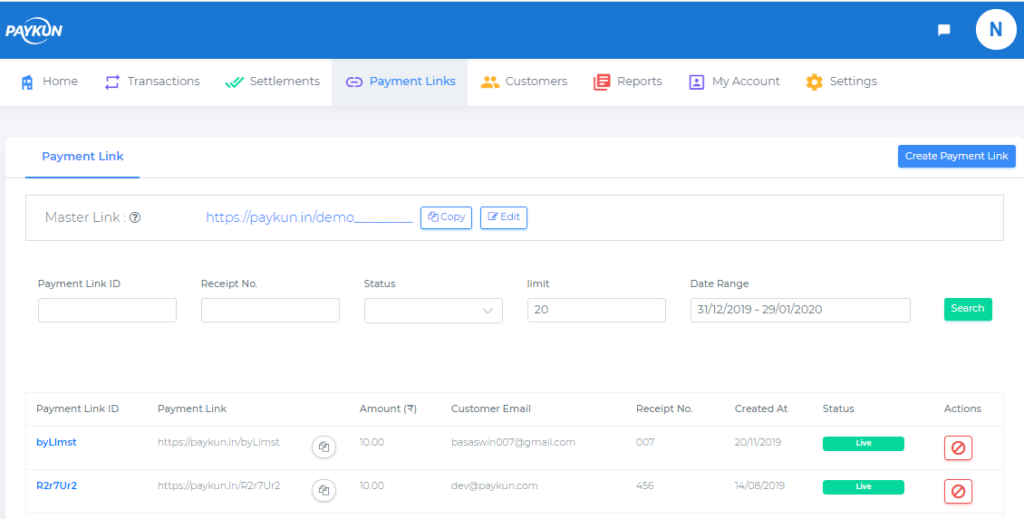 On the right-hand side, you will see the option Create Payment Link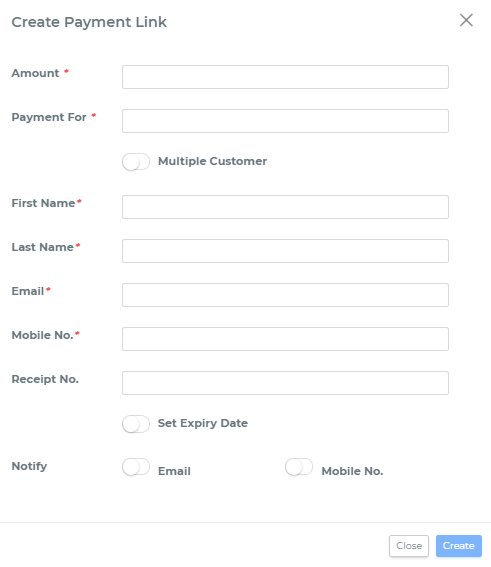 Enter the amount of the item and fill the details of the customer. If you wish to send the link to more than one customer, enable multiple customers. You can set the expiry date and notify your customers via email and mobile number.
Once you have entered all the details, click on Create. You will see a link created in the payment link list.
How to create Master Payment Links:
The master payment link is used when the merchant wants to get paid for the service or item without having to create multiple payment links. Master payment links allow the customer to enter the amount.
To create Master Payment Links, click on the edit option

Enter the name you want for the link and save it.

Click on Save and the master link is ready.

You can share this link via SMS, WhatsApp, Social Media platforms and email.
Once your customer clicks the link, they have to enter the Amount and Purpose.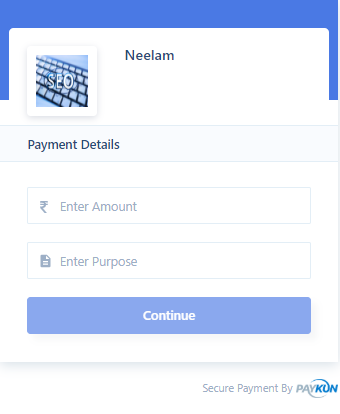 Once the customer enters it, they will be asked to enter their contact details and their preferred payment method.
That's how easy it is.
Now that you know how to collect online payment via PayKun, what are you waiting for?
Let's get started