PayKun has been providing payment gateway services since 2018. Thousands of merchants have trusted us for their payment needs and we have been successfully delivering the best services to them. This section on our blog page shall present the inspiring merchant stories, journey, and their experience sharing for the PayKun Payment Gateway.
"Doing the best job as our payment partner, PayKun services are incredible." – SparrowHost
Many types of businesses have partnered for the PayKun Merchant Account as well as the Partner program. Various features such as smooth online payments, excellent support services, affordable transaction discount rates, the lucrative commission in the partner program, etc, are the reason for the happy merchant stories and their positive experience. One such esteemed PayKun merchant is "SparrowHost Hosting".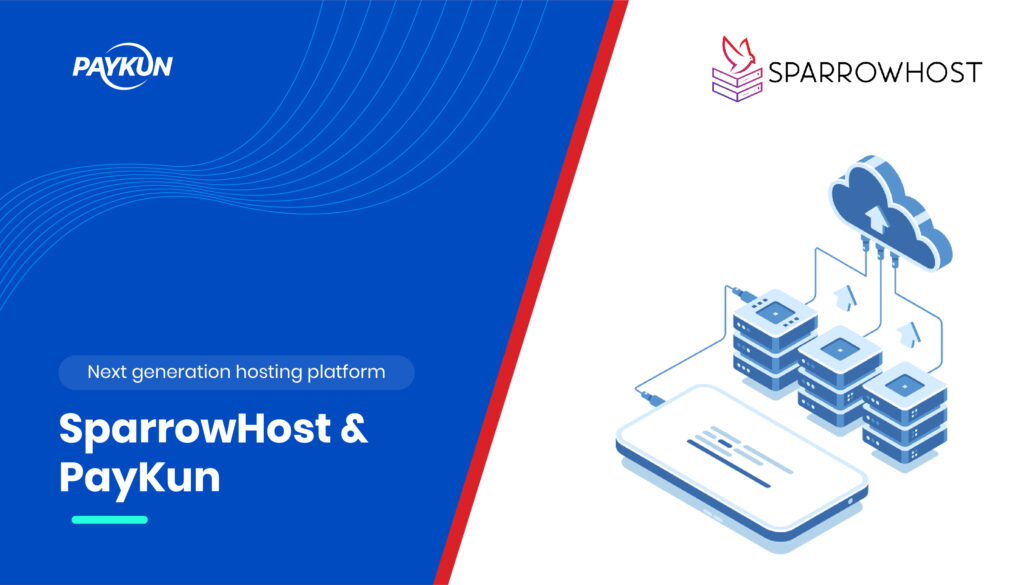 The merchant story to inspire you…
'SparrowHost' is the Web Hosting Solution. Mr. Anant Kumar Pandey, the SparrowHost owner and the valuable PayKun merchant, shares his successful entrepreneurial journey with us that would inspire one and all.
A group of engineering students dared to dream of starting their own venture. The budding entrepreneurs successfully set up their web hosting business with a sheer will to succeed.
Their primary motive behind starting this company is to provide an affordable web hosting solution for everyone. In India, there were many web hosting service providers, but they were not providing affordable services, so they made that possible. 'SparrowHost' provides web hosting services with advanced high-performance high-end servers including shared hosting, Reseller Hosting, Unlimited Hosting, WordPress Hosting, VPS hosting, Cloud Hosting, Dedicated hosting & Business Email Solutions.
Starting the web hosting company was not difficult for them as they have got the tech background but like any other business tale, their story also had a few challenges. They faced various difficulties during their journey. They struggled to create their customer base and had to figure out the solution for the same.
However, these budding entrepreneurs did overcome the hurdles with a turning point in their business graph. They started promoting at a large scale on social media platforms which remarkably increased their sales in the past few months.
And how amazing that is. Kudos to you!
Experience sharing from SparrowHost for PayKun Payment Gateway…
Apart from this, SparrowHost faced many other challenges, one of which was related to the online payments solutions.
Its business completely relies on online payments, so it is compulsory to have an online payment gateway on its website. They cannot be dependent on the offline payment mode.
As per Anant Kumar's experience, after choosing PayKun as a payment partner he is not facing any issues on payments, the settlements are very quick and the PayKun support is always available whenever needed. Doing the payment partners job, Paykun helped with his company's growth.
Here's PayKun in words of the owner of SparrowHost-
"We faced lots of issues with other payment partners like settlement delays and payment failures, no quick support, etc. We can tell that Paykun is great for online payments for any business – small, medium, or large. Our experience with Paykun is great so far. We are very happy with their support."
Thanks a lot, Mr. Anant Kumar Pandey for appreciating our services. Being your payments partner would always keep serving you better. After all, your growth is our growth.
SparrowHost on its journey…
Team SparrowHost is on the journey of being the top web hosting service provider at the most affordable prices internationally. With the customer base expanding, it seems that soon their dreams will be fulfilled and we wish the same for them. PayKun is thankful to be able to render its support to SparrowHost with our payments solution. We make a point to give plus one to whatever is expected.
We wish to serve YOU as well, Sign up now if you haven't and get our services for processing your payments!