PayKun enables online payment acceptance for businesses. Our payment gateway solution loves startups. Here's another interesting success story of a happy PayKun merchant Mr. Brijendra Singh. He has been accepting online payments with PayKun for his amazing business namely 'Sastajoota'.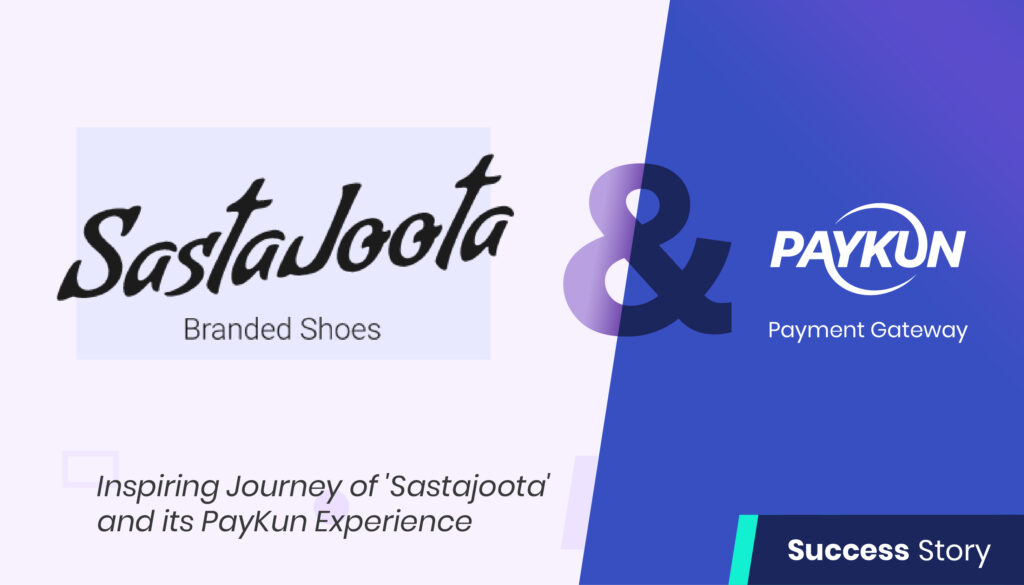 The business journey
Brijendra Singh gives us inspiration with his business journey, letting us know his story in his own words.
Start of 'Sastajoota'
I started my business as a dropshipping model in 2019. It was to provide the best collection of shoes from various dealers in the market all over India.
I am an IT consultant with 15 years of experience and was looking to start something on my own.
Just then, I came across this business of dropshipping. I created a website and started digital marketing on my own.
Challenges and Difficulties in Business Journey
Establishing this business was not an easy task.
"Getting a good payment gateway with low transaction costs was a challenge, and happy to say PayKun was the right solution to it."
Also, I did not have many funds to invest in. I learned web designing and digital marketing on my own and created this eCommerce platform. It has been 2 years now and we are continuously growing each month.
The products and services include
We provide the best quality and branded sports and formal shoes for both men and women at very competitive prices with Free shipping all over India.
The valuable learnings from business experiences till now (must read)
I feel the most important lesson I learned during this year is to be persistent and to have complete faith in myself and my abilities. There are a lot of newbies asking how to start their first businesses online. Well, there are tons of free resources which I personally followed for a year before even thinking of indulging myself seriously in this business.
Also, eCommerce isn't the only way to make money, neither is it the easiest one. But, what I am sure about is if you are persistent in your efforts, then you can surely achieve anything you want.
The specialty about Business Name
The name SastaJoota clearly explains the motive of our business and that is to bring in the best quality Branded sports shoes at very affordable prices.
The future and business growth
As per current status, I am collecting revenue of around 8 Lacs/month and planning to scale it more to generate a revenue of at least 20 Lacs/month in the next 6 months. I will be investing more in marketing and ads to achieve the target and provide my customer excellent services.

The Online Payments and PayKun Experience
Brijendra Singh has shared his experience and thoughts about the online payments and PayKun payment gateway.
He says online payment is the best way to keep yourself motivated and your business running.
"PayKun is one of the best payment gateways I have seen till now, easy setup process and you get a dedicated account manager for all your queries and the best thing is its low transaction charges and timely payments release."
"Till now no issues have been faced with PayKun and will recommend new entrepreneurs to try them. They have all payment methods to help your customer to pay easily."
Conclusion
As Brijendra Singh said, you must be persistent and have utmost faith in what you do. Resultantly, you can achieve anything that you want and much more.
Your growth is our growth. Take PayKun Payments Solution in your business journey to enable business expansion. Accept easy and affordable online payments with us. Sign up now!