We are fond of startups & small businesses and they love PayKun too. We have enabled the lowest transaction rates, best customer & technical support, and the end-to-end assisted easy onboarding process to become their preferred payment gateway. Here's the success story of one such startup 'Flyhost' and its PayKun experience.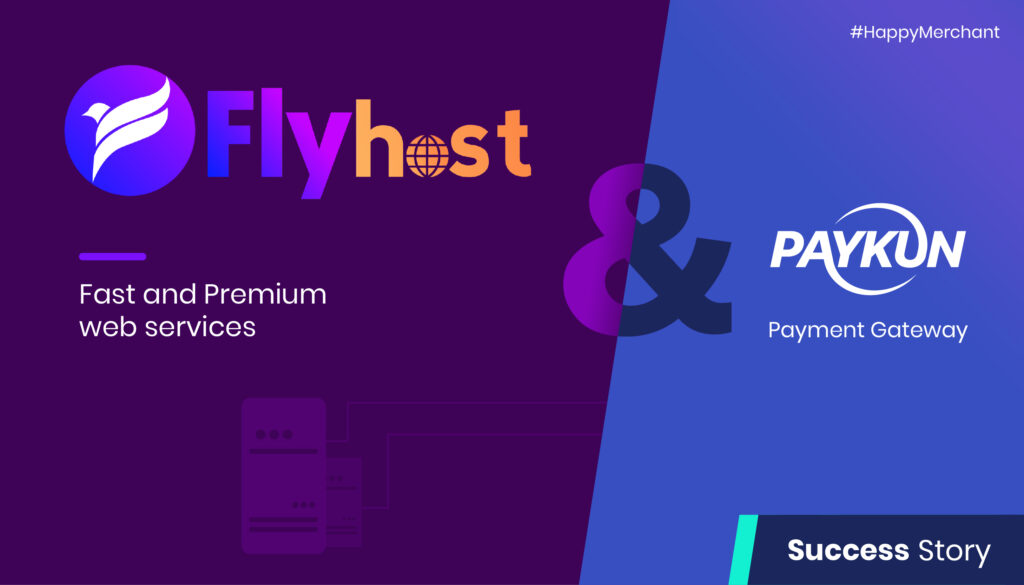 What is Flyhost?
Flyhost is an easy and affordable web hosting solution for business and personal use cases. Keeping the security and the customer services at the center, their objective is to deliver professional value with the variety of web services. Flyhost provides hosting solutions, sells domains, SSL certificates, provides Reseller hosting and other extra features.
The Story of Flyhost
Read the success story below from Mr. Abhinandan Mohanty, the co-founder of Flyhost:
The beginning
Due to the spread of the Coronavirus and the resultant lockdown, the demand for various types of online services ascended. In order to meet this demand, my friend and I started a small venture to provide an online environment for the domain, hosting, etc.
"PayKun instantly helped us to get verified and provided the merchant account with the lowest transaction rate and 100% payment success rate." – Mr. Abhinandan
Inspiration
The inspiration to start Flyhost came from my own work. I used to help others to start their blogging, digital marketing, portfolio website, etc. They used to suggest that I should start my Hosting and domain business. After researching about it, I finally decided to launch my own business.
Services
However, we were determined to provide our services at the most affordable price. And so, our web hosting and domains start at just ₹ 25/ month. Advanced services like Indian cloud high-performance hosting are at ₹99/ month. The reseller hosting, master reseller hosting, domain reseller, etc., and the .com domain are also at very reasonable prices.
"As a digital service provider, the first thing we need is to collect online payments from the customers, which was made very easy by PayKun."
Challenges
We did face a major challenge after we started. However, the incident taught us a major lesson and we pulled ourselves back into action after some time. Our servers got deleted for some reason and so we improved more things in our backup system. We managed to recover a few accounts at that time and now we store all the backups in S3 compatible storage.
The Turning Point
Our major turning point was the launch of the Indian cloud hosting. After that, our cloud flourished. It got more popular and the choice of customers.
The name Flyhost and its Future
We named our business Flyhost as we were looking for a short name. We also wanted an SEO-friendly name. Flyhost means our flight for success through our Hosting Business.
Regarding our future, our goals include starting a data center business.

Our experience with the PayKun Payment Gateway
We are the digital service provider and so the major point of consideration was regarding the collection of online payments from our customers.
This was made extremely easy and hassle-free with the PayKun Payment Gateway.
PayKun helped us a lot. The onboarding was hassle-free with the instant verification process. It charges the lowest transaction rate and provides a 100% success rate. We are extremely satisfied with their services and would recommend them to all the businesses.
Thank you, Mr. Abhinandan Mohanty, for sharing your inspiring success story with us. We wish you all the best and would like to be your permanent partner in your Flight with Flyhost.
Conclusion
Sign up now with PayKun and accept online payments with multiple payment options in the most secure manner. We would love to get inspired and inspire others with your story too!