For your Indian business, if you are planning to go global or expand it further internationally, it is necessary to implement the best international payment gateway solution which is the most ideal for your business or institute.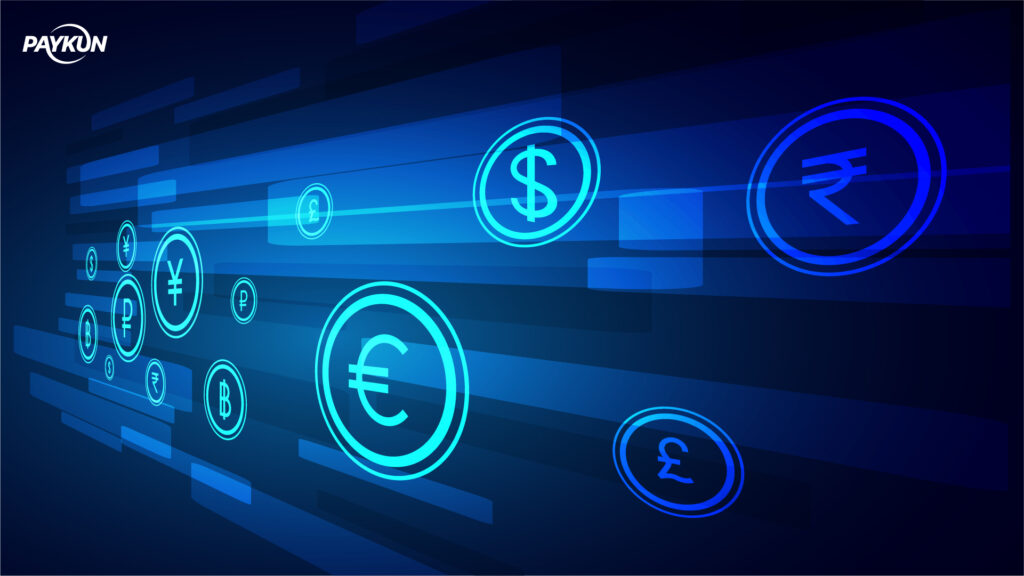 Choosing the right international payment gateway is crucial. A payment gateway is a payment partner for your business, that would process domestic and international payments. It should be cost-effective and fulfill business expectations.
PayKun is one such payment gateway that supports multiple currencies and all the major countries of the world. It has an affordable pricing plan for international payments whereas it has the lowest MDR in the market for domestic payments. It covers the security aspect well and thus the transactions are processed in a safe and secure manner.
It is opted by SMEs and large enterprises of various legal business models such as eCommerce, Education, Health, Pharmaceuticals, Service-providers, etc.
PayKun International Payment Gateway Features
Enable your business growth all over the world by accepting global payments for your online, offline, or semi-online businesses. You may or may not have a website or mobile application to accept international payments with PayKun. The smooth checkout enables your customers to make hassle-free payments and provides high success rates in transactions.
Multiple Currencies Supported
All the major currencies and countries are supported. It has 29+ currencies in its realm.
Settlements in INR
The currency conversion is done in real-time when the transaction takes place. The settlements are done in Indian rupees directly in your bank account in t+2 / 3 working days as per your settlement cycle. (instant and t+1 working day settlements coming soon)
Fees
PayKun is a highly affordable payment gateway with extremely efficient payment processing services. There are zero hidden fees. Also, no setup or maintenance fees are charged. You only pay 3% + GST per-transaction fee for successful international payments. Further, domestic TDR is the lowest in the market.
Integration
You can easily collect payments of various currencies through your website or mobile application with the seamless integration plugins available.
The supported platforms for websites are PHP, Magento, WordPress, Ruby, Python, .Net, Node JS, Java, WHMCS, Prestashop, Opencart, etc. The mobile SDKs are also available for Android and iOS.
You can also embed a customized payment button on your website or blog page.
Payment Links
You may collect online international payments without a website or mobile application. PayKun payment links can be directly sent through email, Whatsapp, Messenger, and other social media platforms. The customers can open the link and go ahead with the payment for your products or services.
Payment Method
The international customers can make the payment with all the major international cards supporting the 3D Gateway through a website, app, or payment links.
Domestic payments can be accepted with credit cards, debit cards, wallets, net banking, UPI, QR code, and EMI.
Other features
PayKun is PCI DSS compliant, so the payments processed are fully secured. Other security measures include AES encryption standards and SSL certification.
The smart merchant dashboard enables the merchant to track and manage the payments and the functions related to them.
The support services are available through live chat, email, and call support during business hours. A dedicated account manager is assigned to each merchant account.
How to apply?
The activation of international services is very easy. You may drop an email with the details about your business and the website URL at [email protected]. Our team shall get back to you as soon as possible and discuss your requirements.