Festivities are just around the corner and it has already got us involved in its joyous atmosphere. The customers have already started with their Diwali shopping. This tradition goes way back in time, in which, Diwali purchases are supposed to be the 'shopping of the year' this is of course still followed. Even the global pandemic cannot stop the people from doing 'the shopping of the year'. However, this time it is a little different because of the COVID 19 impact. It has affected the customers purchasing patterns; and, this change is expected to stay for good.
As part of this change below are the two topics that show the increasing importance of online businesses to enable the social distancing this Diwali:
Importance of eCommerce this festive season
Why should the small stores and neighborhood shops go online?
Importance of eCommerce this Festive Season
It would be much better if I only list out the statistics obtained from a survey done by the LocalCircles (a platform for community engagement) covering 65000 participants in 300 cities. It will give an overview of the significance of the eCommerce businesses this Diwali season; when COVID 19 is still lingering over our heads.
Likely to spend customers – 61 %
As per the spending range, the ratio is as below:

Over ₹ 50000 – Approx 3 %
₹ 10000 – ₹ 50000 – Approx 14 %
₹ 1000 – ₹ 10000 – Approx 44 %
eCommerce platform, WhatsApp orders, and local home delivery orders are having so many first-time new customers
The primary preferred channel of approx 51 % of customers would be eCommerce platforms (last year it was just 27%)
e-commerce as a primary channel – 26%
local retailers and opt for home deliveries – 11%
visit local shops and purchase online – 25%
go to malls and markets – 24%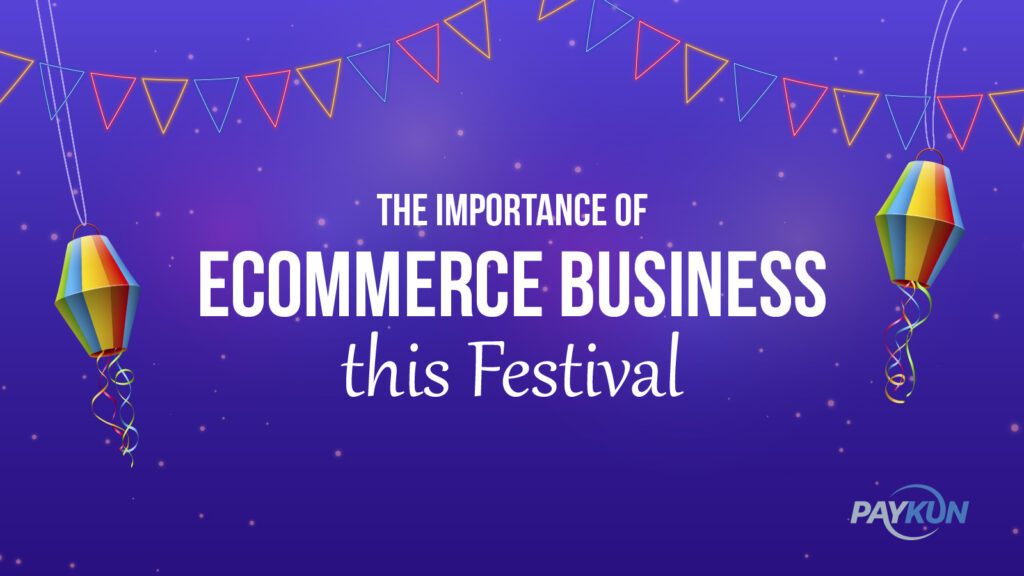 If one runs an analysis, it clearly gives an idea that the customers would prefer to buy from online sources this COVID Diwali.
Why should the small stores and neighborhood shops go online?
If we talk about the growing internet craze, most of us already know how serious it is. We do not need any data to understand that but still to show you in numbers as per the online sources the statistics show the growth in penetration on the internet in India from 4% in 2007 to 54.29% in 2019, registering a CAGR of 24%. The internet users in India is anticipated to go up from 718.74 million in 2019 to 829 million by 2021.
With easy access to the internet, it is obvious that people would take more and more advantage of the comfort they get because of it. No pressure, but it is the need of time for the business to take advantage of this rocketing internet penetration.
The LocalCircles survey also gave the below statistics –
Small businesses like the Kirana stores, Neighbourhood stores, Small Retailers, etc can draw more customers if they go online as per – 54%
Consider buying from small businesses, artisans, weavers, etc. if they are listed – 80%
If you want your business to be successful, it is necessary to change the strategy with the changing trends. For any kind of business, selling online is not a luxury anymore but a necessity. Even the largest brick-and-mortar retail chain, Reliance went online with JioMart.
Going online would not be enough, it would be necessary to grow online to keep up with the competition. And creating and reforming your E-Commerce Marketing Strategy from time to time would help you with survival and then growth.
Conclusion-
Due to COVID 19, online sales are getting unexpected manifold responses and record sales. The selling is 8 times more than the usual, says a Delhi Local Shop seller of Amazon India.
The categories in demand are Smartphones, Large Appliances & TVs and Consumer Electronics, Fashion, and Consumables. Work from home items including study tables, chairs, and dishwashers stay popular.
Even if you have a small or local business this would be a great time to kick-start your online business and create a space in the eCommerce market. Starting with the local market you may reach the domestic as well as international. You may read my article on the Tips for Various Businesses to Boost Online Sales this Festival.