What is EMI?
EMI means Equated Monthly Installments. The customers have the facility to pay in parts instead of the whole amount upfront. This provides them with affordability and helps them to pay the reduced amounts which they can afford. The payment amount will be divided into an equal proportion to be paid every month for the time period selected by them. Generally, banks provide the 3, 6, 9, 12, 18, and 24 months plans. In short, the customers can pay the amount they can manage instead of the large amount together in one go.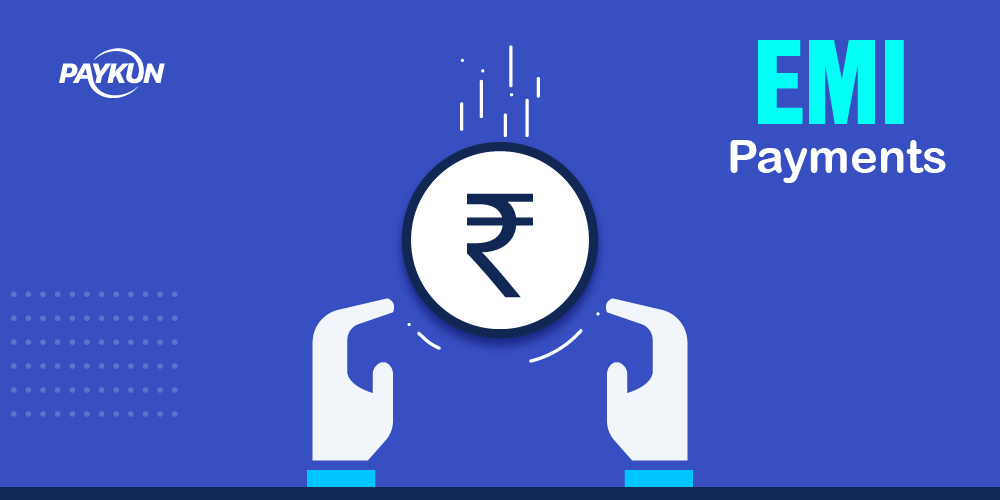 About PayKun EMI
PayKun has now introduced the Credit Card EMI Payment Option. The merchants can now provide this method of payment and increase the affordability of their products and services.
This in turn will help the merchants in the growth of their business helping with the customer conversion at the checkout because there will be more customers who can afford the purchase from them.
PayKun EMI facilitates major popular banks. The tenures and interest rates would depend on the banks and would be displayed on the checkout itself.
The settlement process of the EMI payments remains the same for the merchants. There will be no difference between the EMI and non-EMI payment settlements.
How to get PayKun EMI activated?
It is easy to get the PayKun EMI activated. You need to contact your account manager and drop the request to activate EMI.
And that's it, our team shall process the request. You need not take any extra steps from your side and no additional integration formalities are required too.
Features of PayKun EMI
Let us get an overview of how the PayKun EMI option is good for your business and the customers:
Supports 9 popular banks currently and adding more
Supports Credit Card EMI
Instant activation within 24 working hours
No extra integration required
Increases customers affordability
PayKun follows the highest security standards including PCI DSS
Conclusion:
PayKun supports major payment method options to help with reducing transaction failures due to customer dropouts. It provides 120+ payment options including credit cards, debit cards, wallets, net banking, UPI, and QR code.
And now, there are Credit Card EMI options supporting 9 major banks. Please reach out to our support team now to activate the option for your customers.