With a growing number of online shoppers in India, there has been a huge growth in online transactions. It is extremely important for merchants to make sure that the payment gateway they are choosing to accept payments is safe and secure. At some point, people have security concerns regarding the information they are providing while making the payment. Hence, it is crucial to provide them with all the security measures to protect them against any data breach or online payment fraudulent.
That's when PCI DSS compliance comes into the picture.
What is PCI DSS compliance?
The Payment Card Industry Data Security Standard (PCI DSS) is a set of security standards designed to ensure that all companies that accept, process, store or transmit credit card information maintain a secure environment. It protects the cardholder data from any kind of sensitive information data leaking and online payment frauds.
What does cardholder data contain?
A cardholder data consists of the full PAN plus any of the following: cardholder name, expiration date, security-related information (including but not limited to card validation codes/values, full track data (from the magnetic stripe or equivalent on a chip), PINs, and PIN blocks) used to authenticate cardholders and/or authorize payment card transactions.
PCI Compliance Levels:
There are mainly four merchant levels based on the Visa transaction volume over a 12-month period. The transaction volume is based on the aggregate number of Visa transactions including credit, debit and prepaid from a merchant Doing Business As (DBA).
Level 1: Merchants regardless of online payment acceptance channels who are processing six million Visa transactions annually fall in this level. Merchants who are considered Level 1 must do the following to ensure PCI compliance:
Complete an annual Report on Compliance (ROC) through a Qualified Security Assessor (QSA)
Submit quarterly a PCI scan by an Approved Scanning Vendor (ASV)
Complete the Attestation of Compliance Form
Level 2: Merchants processing one million to six million Visa transactions per year falls at this level.
Level 3: Any merchant processing twenty thousand to one million Visa e-commerce transactions per year is considered in Level 3.
Level 4: Any merchant processing fewer than twenty thousand Visa e-commerce transactions per year, and all other merchants regardless of acceptance channel processing up to one million Visa transactions per year are considered Level 4.
Merchants who are considered Level 2, 3 and 4 must do the following to ensure PCI compliance:
Complete an Annual Self-Assessment Questionnaire (SAQ)
Complete a quarterly network scan by an ASV
Complete the Attestation of Compliance Form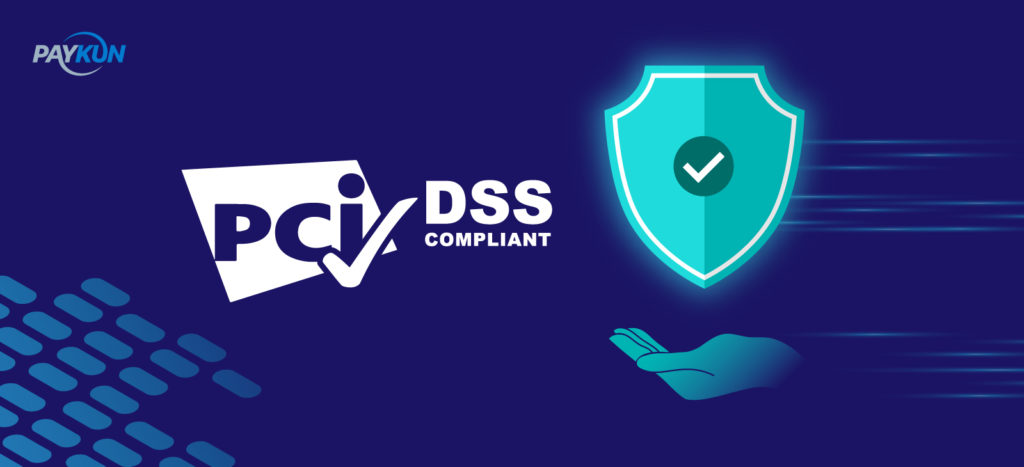 PCI compliance requirements:
Following are the 12 main PCI DSS requirements that merchants must meet to have PCI DSS Compliance:
Build and Maintain a Secure Network
1. Install and maintain a firewall configuration to protect cardholder data
2. Do not use vendor-supplied defaults for system passwords and other security parameters
Protect Cardholder Data
3. Protect stored cardholder data
4. Encrypt transmission of cardholder data across open, public networks
Maintain a Vulnerability Management Program
5. Use and regularly update anti-virus software or programs
6. Develop and maintain secure systems and applications
Implement Strong Access Control Measures
7. Restrict access to cardholder data by business need-to-know
8. Assign a unique ID to each person with computer access
9. Restrict physical access to cardholder data
Regularly Monitor and Test Networks
10. Track and monitor all access to network resources and cardholder data
11. Regularly test security systems and processes
Maintain an Information Security Policy
12. Maintain a policy that addresses information security for employees and contractors
Benefits of having a PCI DSS Compliance:
Improves the security standards by reducing the risk of security breaches
One of the main benefits of having PCI compliance is it reduces the risk of any kind of security breaches. The 12 requirements are an adequate set of security controls to protect cardholder data.
In the case of a cardholder data breach, any involved entity will be investigated. During such a situation, if you are not compliant with PCI DSS, you will end up paying a hefty amount as a fine. An acquiring bank is fined $5,000 to $100,000 per month for PCI compliance violations. The banks will most likely pass this fine along until it eventually hits the merchant.
Improves Brand Reputation
Having PCI compliance automatically builds credibility among customers that they are performing online transactions in a safe and secure environment. It builds trust and creates an impact on them of being in safe hands.
It is very obvious that once you have gained the trust of your customers, you will see an increase in the profit of your business. This helps in creating a loyal customer base who in return becomes your brand ambassador in promoting and recommending your business to their contemporary.
There is always a risk where the money is involved. It is rare to have a peace of mind in business. But with PCI compliance you need not worry about any kind of data breaching or online payment frauds.
If you are looking for the best payment gateway that provides you all the five above mentioned benefits, PayKun is what you need. PayKun provides PCI DSS Level 1 security which ensures that your customers carry out a transaction in a safe and secure environment.
If you still haven't signed up with PayKun, do it now.