PM Modi launched e-RUPI via video conference on Monday, 2nd August.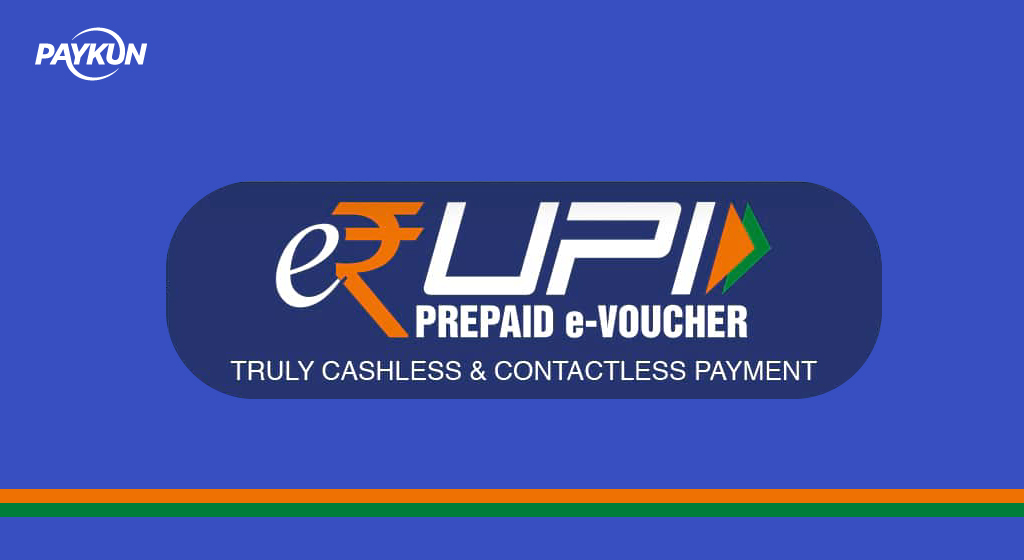 What is e-RUPI?
e-RUPI is the e-voucher, delivered directly to the mobile of the beneficiary in the form of a QR code or SMS.
It is a contactless one-time payment system and the beneficiary does not need a Card, digital payments app, or internet banking to redeem this e-voucher.
It is safe and secure as it is prepaid and the details of the beneficiary are verified before issuing the e-RUPI. Also, these beneficiary details are kept safe and secured. It is said to be the "person-specific and purpose-specific" digital payment mode. The issuer can also track the redemption of the voucher.
It is launched by the National Payments Corporation of India (NPCI) in association with the Department of Financial Services (DFS), National Health Authority (NHA), Ministry of Health and Family Welfare (MoHFW), and partner banks.
e-RUPI explained in the Speech of PM Modi
PM Modi while giving the speech explained the importance of e-RUPI, "Today the country is giving a new dimension to digital governance. e-RUPI Voucher is going to play a big role in making Digital Transaction, DBT more effective in the country. This will help everyone in Targeted, Transparent, and Leakage Free Delivery."
He added and further explained, "Not only the government, if any general organization or organization wants to help someone in their treatment, in their education or for any other work, then they will be able to give e-RUPI instead of cash. This will ensure that the money given by him is used for the same work for which that amount has been given. In the initial phase, this scheme is being implemented on the benefits related to the health sector of the country."
Giving the example of using this digital payment solution, PM Modi explained, "Suppose, an organization wants to get 100 poor people vaccinated, then he can give e-RUPI vouchers to those 100 poor people. The e-RUPI voucher will ensure that it is used only for vaccination and not for any other purpose. With time, more things will be added to it. For example, if someone wants to spend on treatment or wants to provide food and nutrition-related facilities to children then e- RUPI will prove to be very helpful for them."
This new India is working to make use of the technology not only for the rich but also a tool for the progress of the poor. Thus eRUPI will be helpful in delivering the benefits of the various schemes of the government, in the process of social welfare, in the efficient corporate social responsibility activities of the private sector.
Banks with e-RUPI
There are 11 live Banks with e-RUPI as an issuer Axis Bank, Bank of Baroda, Canara Bank, HDFC Bank, ICICI Bank, Indusind Bank, Indian Bank, Kotak Bank, Punjab National Bank, State Bank of India, and Union Bank of India and 6 banks out of them as acquirers – Axis Bank, Bank of Baroda, HDFC Bank, ICICI Bank, Punjab National Bank and State Bank of India.