FinTech in business has brought about disruption and drastic positive change in its world. It has become a famous term and is being offered through modern technology merged with financial products.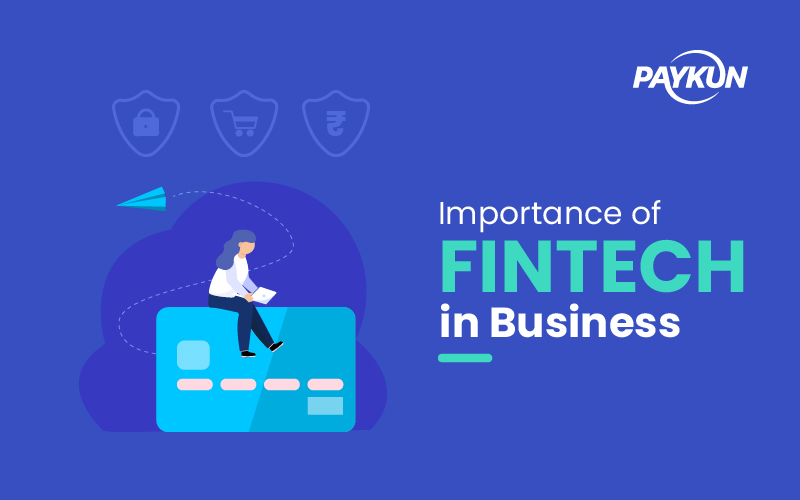 What is the meaning of Fintech?
A finTech is a short form of Financial Technology. Thus, the usage of digital technology in the financial and banking sector for the purpose of financial services is FinTech.
Fintech helps businesses with its innovative products and services such as payment processing, digital banking, funding sources, etc. It has made its place in various industries and businesses including retail banking, education, fundraising, nonprofit, retail, healthcare, freelancing, social commerce, entertainment platforms, and many more.
How is Fintech important in businesses?
Businesses are positively impacted by the onset of fintech. They have the choice, speed and they can easily expand their business. From setting up to growth has become effortless through fintech in business.
Its contribution through mobile payments, transferring of money, payouts, bill payments, other digital modes of payments, online account, balance check, etc have all been providing seamless fintech enabled services to the businesses. For example, PayKun helps businesses to accept secure domestic and international online payments.
With the increased usage of the smartphones and internet, the customers are also inclining towards the use of financial services through technology. This is not only beneficial but inevitable to introduce fintech in business.
All the financial functions from handling finances to the investment portfolio of the customers are at their fingertips and this has spoiled today's customers, making it inevitable to replace the traditional methods with fintech in business. In a way, this is an amazing opportunity for the business to grow.
Digital banks, mobile banking, neobanks, integration of the payment gateway, mobile application for the financial instruments and services, etc are some of the fintech enabled services and products.
Read: The 6 Fintech Trends expected in 2021 and Later
Thus, the key to growth for businesses is fintech-enabled services. Fintech in business is important for the below reasons:
1. Affordable
It is affordable and beneficial to a large extent. Fintech is often cheaper due to the increased competition in a large number of fintech service provider companies. For example, the payment gateway service providers have different respective TDRs.
2. Secure
The high-level security measures make the fintech safer and more secure. These measures and certain precautions make the fintech-enabled transaction more secure than the traditional ones.
3. Accessible
Due to the internet and other technologies such as wifi, financial services have become within reach from anywhere in the world. You need these basic operable services to use fintech in your business.
4. Increase in sales
As it is accessible anywhere in the world, it can be reached to worldwide customers through online channels. People from all over the world can purchase from you. In contrast, there are customers who prefer the specific payment methods and it becomes vital to make them available.
5. Data understanding
When companies have various types of data, it becomes difficult to manage them. They get huge data through online traffic, sales, transactions, etc. Fintech helps them make the proper use of these data for their benefit. It helps them to manage and understand the data through various conversion tools. This would help with analysis, records, reports, insights, and trends.
6. Business growth
Fintech in business plays an important role due to its growth enabling services. The MSMEs have great growth advantages including getting the funding and excellent options for the same. This is possible due to the tailored fintech products and services.
7. Innovation
It has brought about a drastic change and innovation in the healthcare sector and retail industry. With the online payment system, these sectors have experienced remarkable innovation. The omnichannel service providing has enabled growth in these sectors.
Endnotes
Fintech in business has given rise to a lot of opportunities. The innovations have made it possible for them to introduce new and cost-effective products and services.
As mentioned earlier, financial technology is a boon. It is also necessary for the businesses to adopt and put into practice to keep up with the competition. This will lead to business growth and development.
Other important technologies such as data analytics, artificial intelligence, blockchain, cryptocurrency, etc are playing their roles in supporting fintech in business.
Be a fintech-enabled business by adding PayKun payment gateway: sign up now!