Security is one of the most serious issues if we talk about eCommerce. Cases like identity theft and payment fraud are apparently increasing day by day in eCommerce segment. It is of utmost importance for store owners to give their customers safe and secure shopping environment.
In this article, I will be sharing the most important payment security measures to deal eCommerce security threats. My research and experience always advocate me to share the importance of the security audits in ensuring the protection of store from all security threats.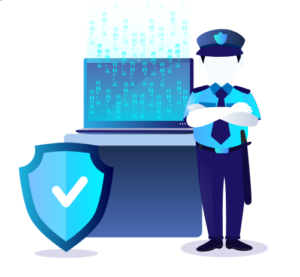 Partner with a processor who knows online payments
Choosing the right payment processor is a prior step for accepting online payments from the customers through credit card. Selection of payment processing partner should be done with utmost care as its experience can help the client to comply with the payment card industry data security standards (PCI DSS).
Monitored suspicious purchasing activity
As an owner of the eCommerce store, you should be aware of the various types of suspicious activities that could be the reason for fraud.
Once a person who logged in to his website and made huge order from the same IP address but used different credit cards. Max was completely unaware of the issue and thus failed to understand the behaviour and pattern of the customer indicated that single person is using multiple stolen credit cards to make purchases which lead to serious repercussion.
Large order raises too many doubts and especially the one which was requested for next day Shipping. But this activity alone is not enough to identify a transaction as fraud.
The Encryption Approach
Encryption is a method of converting the original message into encrypted text, which should be too complex to understand and even difficult for a hacker to decode. The main idea of encryption is to ensure security and safety of the data and its transmission.
Encryption can be done through various techniques but the choice totally depends on the context and the requirements. Some of the famous techniques in eCommerce are:-
Public key encryption
Symmetric key encryption
Secure Socket Layer (SSL)
Secure socket layer is the most consistent security model used and developed for eCommerce business, secured through its payment channel.
. Secure Hypertext Transfer Protocol (S-HTTP)
S-HTTP is an advanced version of normal HTTP internet protocol with enhanced security which ensures secure authentication, public key encryption, and digital signatures.
Payment Card Industry (PCI) Compliance
The payment card industry security standard council was formed in the year 2006. It ensures that the companies who deal with the accepting, processing, storing and transmitting credit card information have to maintain a secure environment.
Safe Login Screen
Development of Secure eCommerce website straight away starts from the Login Page. You are half way done if login access to the website is secure. Otherwise, it will be easy for hackers to infiltrate and get access to sensitive data.
Digital Signature
A digital signature means giving a unique identity to your message. Actually, it is a process of encrypting the message with the private specifically used for verification purpose.
The linkage between data and the signature doesn't allow any alteration and if anyhow data is altered signature is automatically invalidated.
Thus digital signature helps to maintain the authority and confidentiality of the data.