PayKun Payment Gateway was developed keeping in mind the needs and requirements of various different types of businesses, especially small and medium enterprises. In a short period of time, it has come a long way, providing a wide range of payment processing features for all kinds of Indian business demands. Among other payment gateways in India, PayKun could be the most suitable because of its lowest transaction discount rates (TDR) in the market and the most reliable customer support services provided by it. These are the fundamental perks of using PayKun. Let us discuss the five immediate benefits to the merchant of using the PayKun payment gateway.
1. Security
People avoid online transactions due to frauds and cheatings, but PayKun is safe and reliable. It follows the highest level of security protocols required by the payment processors. These are also mandated by the RBI to protect and safeguard customers as well as the merchants. PayKun is Payment Card Industry – Data Security Standards (PCI-DSS) certified and follows Advanced Encryption Standard (AES). Regular screening of fraudulent transactions and merchants are in place and are applied in the routine system. PayKun dispute centre provides the buyer or seller protection. The case can be opened by the customers, and after the investigation, an unbiased solution is given at the end of the case. PayKun at your checkout would help with boosting customer confidence.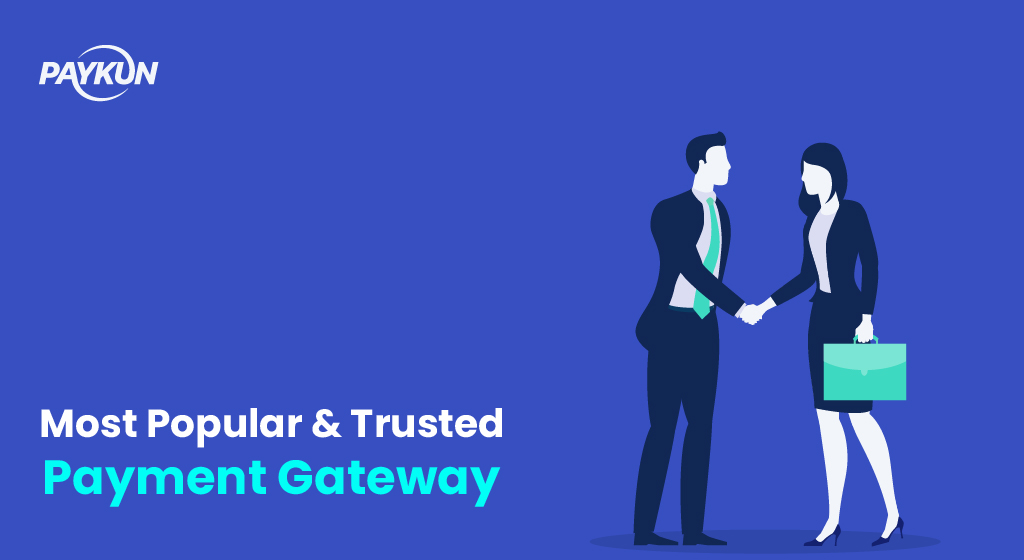 2. Payment Method Options
First, the demonetization and then COVID 19 these two events have brought about the new introductions and essential innovations in the payments and fintech areas. Thus, customer awareness has increased a lot. Basically, there are many options with which the customers can and are willing to make the payment. PayKun has been working in this area and has already provided 120+ payment modes for the customers. This way, they will get their preferred method and will not return without paying. PayKun includes debit cards, credit cards, wallets, net banking, UPI, BHIM, QR codes, etc. It supports 29+ currencies and almost all the countries of the world. The payment gateway's importance includes the multiple customer-preferred payment options that it provides at the payment checkout. PayKun is rendering this benefit in the most optimum manner with the various types of checkout and modern but simple UI.
3. Merchant Dashboard Tool for Business Analytics
The Merchant dashboard provided to the registered merchant includes the below functions and features:
Graphical Analysis and Representation to get insights about business growth and progress
Graphical Representation and Analysis of all types of transactions
It can be filtered time-wise.
The figures of the settled and unsettled amount.
International and Domestic bifurcation of transactions.
Transactions graphical and numerical summary as per the method and device used like mobile or website.
Functions related to the easy management and administration of business payment
Transaction Details
Refunds Management (Partial/Full)
Settlement Details
Order-wise Transaction Data
Customer Data
Test Mode Access, Merchant ID, and API Encryption Key
Strict Security Settings
Downloadable Reports in various formats for comparison, records, and analysis
Transaction Report: Providing Date Range, Transaction type (All or only Success) and File type (PDF, Excel and CSV)
Refund Report: Providing Date Range and File Type as above
Settlement Report: Providing Date Range and File Type as above
GST Report: According to Month, Year and File Type PDF
Monthly Summary Report: Get a detailed summary of the whole month according to Month, Year, and File Type PDF
Merchant Dashboard Settings and Functions make your business transactions systematized and on track. Various Settings related to Checkout Customizations, Additional Users with the company's roles such as Admin, Manager, Support and Finance, Alerts, Two-step authentication, etc. can also be conveniently done as per the preference. The dashboard can help you a lot in planning for business growth and changes.
4. APIs and Payment Links
The payment gateway integration kits for various websites and applications are readily available online for free. These plugins and SDKs can be easily integrated with very little technical knowledge required. PayKun payment gateway APIs would provide the customers with an automatic, simple, and fast payment checkout process, enhancing the customer experience and satisfaction. With the webhook alerts, the merchant can receive the server to server call about the transaction status. Also, PayKun sends an email and text for the transaction status and details to the customers. The integration methods supported are PHP, Magento, Android, iOS, WordPress, Python, .Net, Node JS, Java, WHMCS, Prestashop, Opencart, etc.
If you do not use a website or application to accept payments, you can get all the payment gateway advantages with the PayKun payment links. You can accept payments with these as soon as the account is activated. You simply need to create, copy, and send through the possible mediums such as Whatsapp, emails, chatbots, etc.
5. Pricing and Customer Support
Get the advantage of the lowest domestic transaction rates (TDR) and the most affordable international charges with PayKun payment gateway. There are no hidden fees to cover this up. Neither there are any setup or maintenance fees levied upon the merchant account. With the most transparent pricing, the merchant is onboarded and activated.
Furthermore, it provides the best support services to its customers and merchant. This is very important when the payments are involved and the questions and issues are related to it. PayKun revolves around its core value for customer services – which is to provide the best possible resolution as soon as possible and acknowledging the same.
Concluding –
The high success rate for transactions, Fast onboarding process, and a dedicated account manager is the three bonus points to help you decide to sign up with Paykun at once. You may drop a query at [email protected] in case you have any queries or doubts.