When a retailer goes online, the first thing he/she worries about is the transaction of the payments. As making and receiving payments is not exactly in real-time like it is in an offline scenario, the need to make these transactions safe and secure becomes the prime need for an e-commerce venture. Here comes the role of the payments gateways

Until a couple of years back, setting up a payment gateway was a mammoth task. It used to involve a lot of documentation, verification, huge setup fees, and technical knowledge, how to make it work. But now, it has become very easy to set up a payment gateway for selling your products in India with PayKun payment solutions.

Definition: If you are setting up an eCommerce store or selling digital products from your website or app, you'll need a payment gateway to accept payments from your customers.

5 Things to consider before setting up a payment gateway

Payment gateway cost (Setup fee, TDR, Annual maintenance fees, etc..)
Time to set up everything
User Interface of the gateway
Payment options (Credit/Debit Cards, Netbanking, Mobile Wallets, UPI, etc)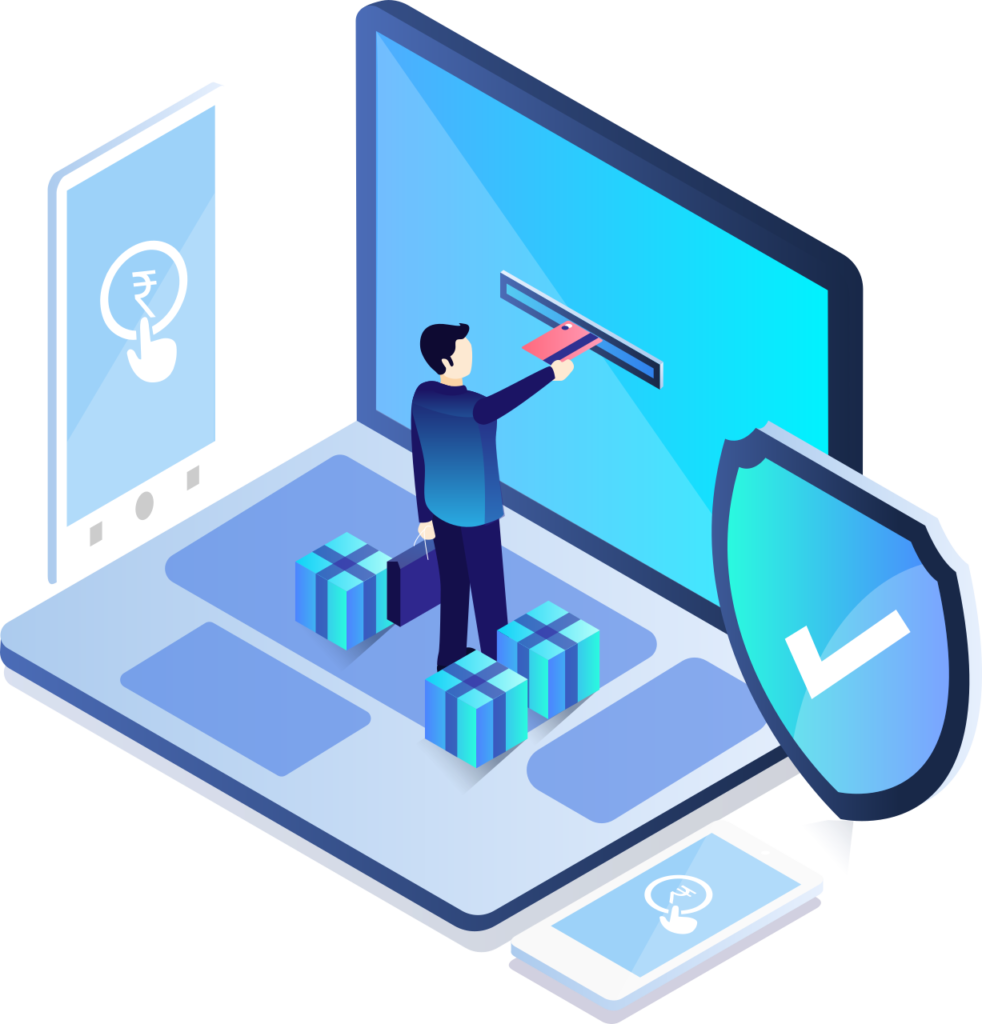 About PayKun
PayKun is the simplest way of collecting online payments. We really like new startups and building products globally, We are here to help you to grow your online business by selling your products or services to your potential customers.
You can sell your products directly from your website or app, if you don't have any website then, also you can sell and collect payments with PayKun payment links.

Features of PayKun

Zero Setup Fee
No Maintenance Cost
Fast Settlement
Flat 2% TDR
Interactive Interface to resolve disputes.
Insights on how to grow my business.
An Amazing Customer Service (24/7)
NO Paperwork required
Payment Link (For easy and user-friendly access )
Fast on-boarding Process.
PayKun also has one unique feature called Payment Link  which is used for easy  and user-friendly access Here are the details about this Feature Check it below:

Payment Link:

Payment links for  fast-growing businesses:

Just follows Easier and smarter steps as follows to accept payment via payment link:

Generate your payment link from the dashboard
Share that link over SMS, Email, Whatsapp, etc.
The customer will check on it and make your payment.
The payment is done successfully! Get notified.
Share payment links with your customers directly via SMS, Whatsapp, E-mail, etc. and start collecting online payments, Grow your business online.
Create your payment link, set the purpose and send a payment request to your customer, and get paid easily.

PayKun Special Security Feature:
Your Security. Our Priority
PCI DSS :
PayKun is compliant with the Payment Card Industry Data Security Standard (PCI DSS) 3.2.1 Level 1. It is the highest level of assessment standard design specially to provide a secure environment for online credit/debit card payments.
Secure Sockets Layer (SSL) :
PayKun follows the Secure Sockets Layer (SSL). it will encrypt the link between the web server and browser, and it will ensure that all the data pass through a web server to the browser remains private and untouched.
AES 256 encryption :
PayKun follows 256 bit AES(Advanced Encryption Standard) encryption standard that means any data which you enter on paykun.com is first encrypted. So, it is impossible to pass through your data by anyone.
Payout :

Payout refers to the expected financial return or monetary disbursement from an investment, There are so many important features one of them is a payout. Our company PayKun Payment Solutions Pvt. Ltd. gives the fastest, easy and reliable payout which is a very important pillar of the company and it proves the company's authenticity.
Overview of Pricing:

2% per transaction
Indian Credit Cards, Indian Debit Cards, Net Bankings, UPIs, Wallets including Freecharge, Mobikwik, etc.
3% per transaction on
International Credit Cards, Diners, Amex Cards, and VISA & Mastercards

*GST is applicable on PayKun fees
– Features :
24/7 support via Call, Email, and Chat is available.
Rs.0 Setup Fee
Zero maintenance fee
Go online within a few hours, No paperwork is required
FREE integration kit with all major APIs and SDKs, Flash checkout, accept international payments with ease
Contact Us
PayKun Payment Solutions PVT. LTD.
Corporate Office :
1A, First Floor,
Leela Shanti Commercial Tower,
Nr Hotel Sarovar Portico, Victoria Park Rd,
Bhavnagar, Gujarat-364002

Our team is happy to answer your all queries.
Email us: [email protected]
OR call us: 1800-212-8070
Final Notes:
The whole payment gateway outlook in India is changing rapidly. Apart from traditional payment gateways, we now have options to accept money using mobile wallets. The government is also pushing for digital payments by launching UPI and Bharat QR.
As per my experience, you should give importance to the number of payment options provides, ease of integration, and most importantly support while choosing a payment gateway in India. I would also recommend using 2 payment gateways to make sure you never miss a payment from your customer.
But this article is all-inclusive of features, pricing, setup process, and the real-life experience that I have written earlier. If you think any other payment gateway is a perfect fit for your business needs and could save a few bucks for you, definitely give it a try.
I would like to hear your feedback in the comments section below.