This article will introduce you to PayKun Partner Program…
If you are a website developer or a software company or a blogger or anyone who can offer an online payment gateway to your clients, you should definitely read this article. In other words, if you are looking for a way to refer your clients/customers and earn a good commission for that, our Affiliate Program is here to make that possible.
Yes.. you can earn exciting commissions just by referring your own customers to PayKun Payment Gateway. You will receive returns on each successful transaction processed by your referred client who is registered and activated through YOUR Partner Dashboard.
Well, our PayKun Partner Program helps you to earn referral commission or returns when your customers transact online payments through PayKun Payment Services.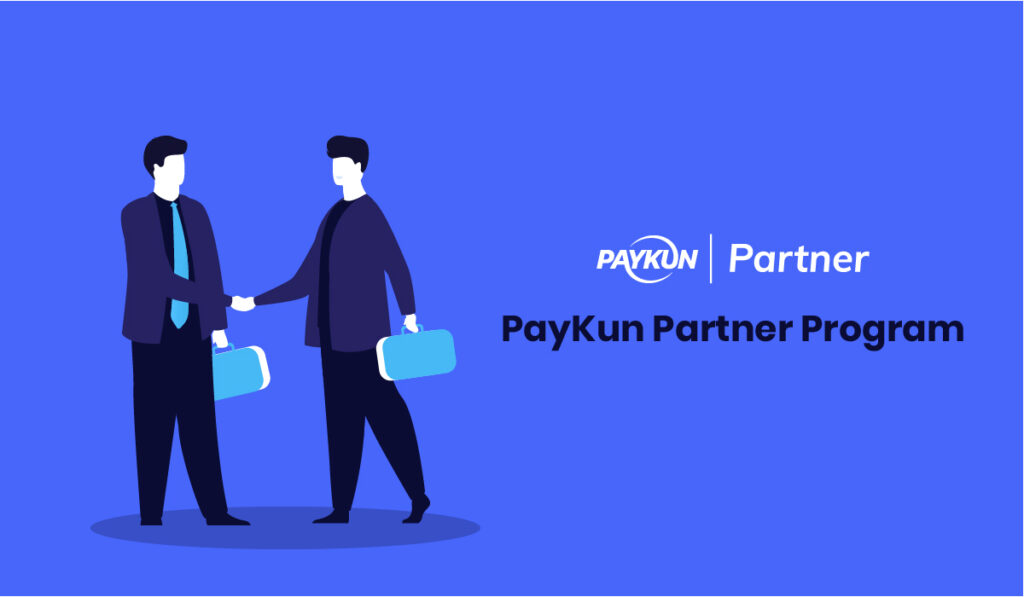 What is PayKun?
Before discussing the benefits of becoming the PayKun reseller, let us have a brief reminder of what is PayKun? So, we are a payment gateway service provider providing 120+ payment options including debit card, credit card, wallets, net banking, QR codes, and UPI. We understand the business needs of the merchant and accordingly provide the best domestic and international payment processing services in the most secure manner and at the lowest pricing.
And, you are the one who will become a reseller of these services.
We will discuss more features of PayKun in the latter part of this article.
Benefits of Choosing PayKun Reseller Program
Let us discuss the underlying benefits of offering PayKun services to your valuable clients:
You can earn a Lucrative commission on every successful transaction processed by your client. Exciting right?
It is very easy to register and activate your partner dashboard that too in no time.
Even the merchant account registration of your esteemed Clients are done without any hassle and you get notified in real-time when your client is onboarded as a PayKun merchant.
Offering a one-stop-solution further builds your reputation by offering your services and our payment gateway as a package.
The smart partner dashboard makes it further easier to track registration, onboardings, and activation of your merchants, also, you can track your earnings and the settlements easily at the same place.
Get regular settlements on time directly in your bank account.
You get your dedicated account manager as a single point of contact.
Apart from these, manage your clients easily and also monitor your revenue with the most transparent dashboard view.
Note that it is not like if you have registered a partner account then you cannot register for the PayKun merchant account. You can also avail our payment gateway services and register for the merchant account yourself, even if you are a part of the PayKun Partner Program.
How to become a PayKun Partner?
It is a piece of cake to get Register Partner Account. You just need to provide basic KYC and bank details.
Yes, that's it! Then these are verified and the partner account is activated.
After that, you can add your clients from the comfort of your partner dashboard and start your earnings. Then go ahead and keep live track of your merchants, earnings, and settlements.
Why should you refer PayKun?
You might have this important question as to Why should you choose us for your merchants and how can your merchants benefit from the PayKun payment gateway?
Well, PayKun offers the lowest transaction rates with zero setup and maintenance fees, that means, your merchant can avail our services in the most affordable and cost-effective way. PayKun is PCI DSS compliant therefore follows the highest security standards.
It offers multiple payment options for domestic transactions and processes smooth card payments for international transactions in 29+ currencies and supports all the major countries. PayKun payment links will benefit so much to those customers who do not use a website or app for collecting payments. Also, the payment button can be integrated on the website, blog page, etc. Also, all the major platforms are supported for integration including iOS and Android with ready APIs and SDKs.
You merchant will go through a total online registration with an easy onboarding process. They too will be assigned a dedicated account manager.
The common benefit for you and your clients would be our best customer support, we provide effective and highly responsive support services through email, chat, call, and WhatsApp.
We are growing and developing in a very short span of time, dedicated to serving all types of Indian businesses. Choose us and enhance your business and earnings with these PayKun Partner features and Services.
Register Partner Account Now….
We are looking forward to seeing you and your clients registered with us. For any further queries or assistance, you simply need to drop a query through our contact form here, and we will reach out to you as soon as possible.