To support the tokenization of the Rupay cards and as the substitute for saving the card details with the merchants, the National Payments Corporation of India (NPCI) announced the NPCI Tokenization System (NTS) launch.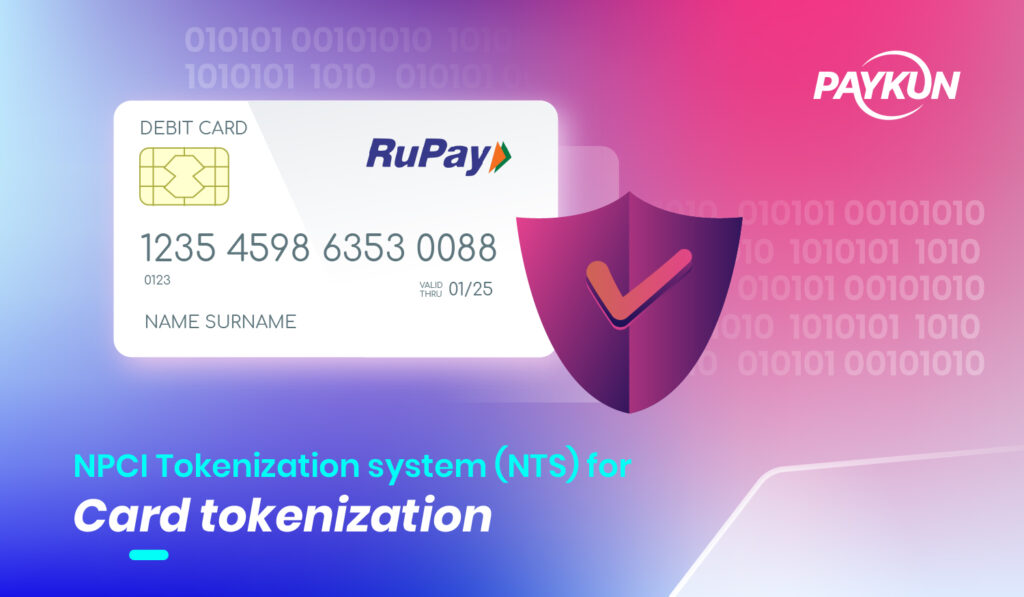 The announcement was made by the NPCI in the press release issued on 20 October 2021.
What is the NPCI Tokenization System (NTS)?
NPCI Tokenization System (NTS)  would provide a smooth shopping experience and a faster checkout process with the Rupay card tokenization, ensuring the safety of the customers with the data security.
The circular mentioned, "NPCI's Token Reference On File(TROF) service will help millions of RuPay cardholders maintain the security of their financial data. The card details of the customers will be completely safe & secure at the RuPay Network Secure vault."
"RBI's guidelines on Card Tokenization are to enhance the safety of the digital payments ecosystem in the country. We are confident that the NPCI Tokenization System (NTS) for tokenization of RuPay cards will instill further trust in the millions of RuPay cardholders to carry out their day-to-day transactions securely. We believe that this unique Card-on-File Tokenization solution will not only safeguard customers' confidential data but will also further strengthen the overall digital payments environment."
-Kunal Kalawatia, Chief of Products, NPCI
What is the meaning of Card Tokenization?
As per the guidelines mandated by RBI, the sensitive card details are to be replaced and stored with encrypted tokens and this would help in securing the transactions. The card network or the payment network would generate these tokens.
This enables payments processing without disclosing the sensitive details of the customers. Also, the customer's privacy and security would be maintained as his data cannot be stored by the intermediaries.
NTS and Merchants/Aggregators/Banks
Merchants, Aggregators, Banks, and Others can get certified with NPCI and become the Token Requestor to help save the TROF (Token Reference On File) for all saved card numbers. Following the guidelines issued by the National Payments Corporation of India, they can keep the RuPay consumer base of the Customers using Rupay with TROF for future transactions.

What is NPCI?
National Payments Corporation of India (NPCI) is an umbrella organization for operating retail payments and settlements in India. It was established by the Reserve Bank of India and the Indian Banks' Association. It has introduced various products and services such as RuPay card, Immediate Payment Service (IMPS), Unified Payments Interface (UPI), UPI 2.0, Bharat Interface for Money (BHIM), BHIM Aadhaar, National Electronic Toll Collection (NETC Fastag), and Bharat BillPay.
Read: What is e-RUPI, the Digital Payment Solution | How it works
Concluding:
There will be no leak of the sensitive information of the customers with this transparent system, and this would provide protection against cyber crimes and hacking. In addition to this security advantage, this tokenization will also enable a smooth and fast payment checkout experience for the customers.