Taking your business to a global level is a great deal of effort. You need to take care of a lot of things and one of them is the payments.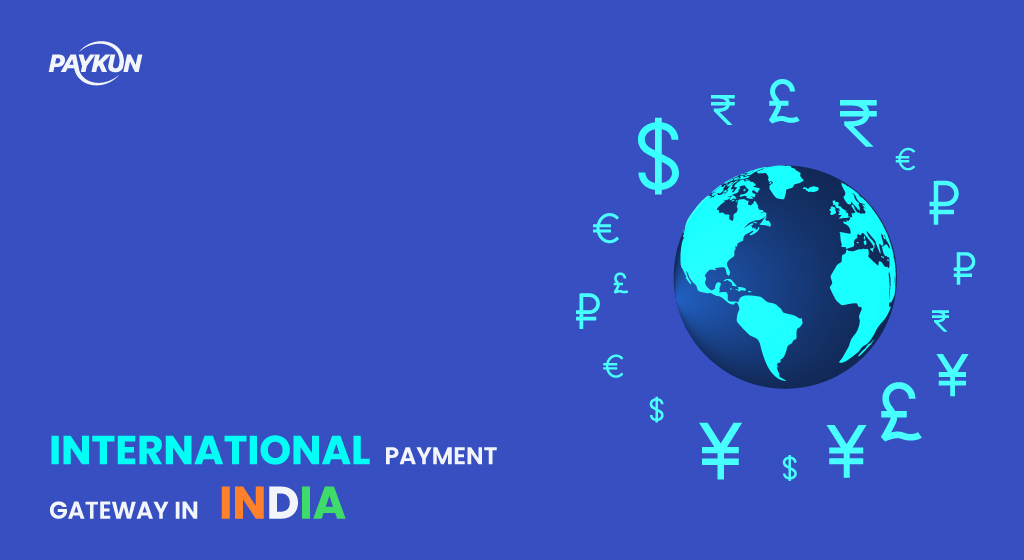 There was a time when collecting payments – international or domestic- was a task. Today's easy international payment gateway services have made this a lot easier.
Before we move towards the importance of a payment gateway in India for your international business know what is a payment gateway and how it works.
Importance of International Payment Gateway
Whether it is a startup or an established business, a payment gateway is its face, and thus make sure it represents well on your behalf. When a trusted international payment gateway is integrated with your website or app, your customers can easily trust you and can proceed with the last step of their purchase – payment.
What do you think is necessary when you run a global business?
For any business such as eCommerce, Social Commerce, Offline store, blogging or IT/SaaS services, Entertainment, etc, you would need to gain a lot of faith, provide convenience, timely delivery, safety & security, the best quality of the product as well as service and assurance.
A payment gateway can help you fulfill these. One word for all these necessities is the customer experience. When an ideal payment gateway is chosen for your business it would act as a partner and highly contribute to creating this most important element for your business – the best customer experience.
Being able to pay easily with their preferred payment option and without payment failures takes care of the customer's purchase experience. Online payments are beneficial for you as well as customers because once the payment obligation is fulfilled you can deliver timely products or services.
When it comes to online buy and sell, cyber crimes and frauds are widespread. A payment gateway security compliances make the transacting safe and secure.
Let's check the aspects to consider when choosing an international payment gateway:
Points to consider when you are looking for an international payment gateway
The convenience of online payments has improved with the payment gateway, and the options to choose from have also gone up. Thus, it becomes necessary to select an ideal international payment gateway for your business for all the available alternatives.
The important points to consider are as below:
Currency support: The point of an international business is that the customers from outside of our country can pay in their own currency. They can compare the price easily when they can see the price in their own currency. Thus, your payment gateway should be supporting multiple currencies of all the major countries you are targeting.
Security: As mentioned earlier, it is highly essential to render the assurance that the data and funds of the customer are secure. The payment gateway that you use must follow the security standards and guidelines to make the customers feel secure and comfortable when they make the payment.
Pricing: As per your budget you need to choose the payment gateway with ideal pricing. Try to get one without any extra charges such as set up fee, maintenance charge, integration charge, etc. There are such available which also render the best services such as PayKun international payment gateway. It has the most affordable per-transaction fees (TDR)
Integration or no integration: If you have a website or app, you need to choose a payment gateway supporting your platform and also provide the ready plugins and SDKs for the same. The chosen payment gateway must provide seamless integration. If you do not use a website or app, the payment gateway should have the payment links feature.
Must Read PayKun International Payment Gateway Features in regard to these points to consider.
Guide and Steps
Once you get registered with your chosen payment gateway, the activation is subject to final approval from the banks.
The process starts with submitting the required details and documents for review. After that, the team shall connect with you to discuss further to know your requirements.
In some cases, they might require you to first process domestic payments on your merchant account and after a few months of its review, they would further process your account for the international payments.
In most cases, they would forward your international request to the banking partners and international services are activated with their approval.
So what makes you eligible for an international payment gateway from the bank side:
Required KYC as per your business model
Initially, get registered with the basic KYC. After reviewing your account the team shall contact you and further guide you through.
The website/app needs to have all the webpages such as About Us (Should have the business name as mentioned while registering), Contact Us (Address, Number, and Email Address), Shipping Policy, Refund and Returns Policy, Privacy Policy, and Terms and Conditions.
As per your business model, the team might request you for any additional requirements from the international activation perspective.
Closing words – PayKun International Payment Gateway
PayKun is the most affordable international payment gateway in India and has the lowest transaction rates for domestic fees.
If you need the domestic payment gateway to collect payments from within India along with the international, you may directly register with the basic process.
As per the process, our team will connect with you after review. You may notify them about your international requirements through email or when they connect with you. The process will move forward as mentioned above in Guide and Steps.
If you only need international services, you may first contact the sales team and discuss your requirements. Do not forget to include your business details so that they can review the same and get back to you.