Business owners want to shift their business online to generate more revenue and sales. Customers have changed their shopping patterns due to an increase in the number of smartphones in urban and rural locations.
Technology-enabled innovations like digital payments, logistics, digital advertisements have boosted the growth in this sector.
E-commerce has transformed the way people do business in India. And so has the payment behavior of customers. Customers are now preferring to do online payment than cash on delivery (COD). To accept online payments, eCommerce websites should have a payment gateway. Choosing a payment gateway can be a little confusing if you are new to the business.
If you are going to start your eCommerce store and are looking for a payment gateway, below are the few parameters you should consider while choosing a payment gateway:
Digital Security:
With increasing online fraud activities such as phishing, identity theft, data security breaches, and hacking, it is necessary to make sure that you provide your customers with high-level security. Choose a payment gateway that is compliant with PCI DSS Level 1 (Payment Card Industry Data Security Standard). It provides a valuable asset to your online business and makes sure that your customers perform transactions in a safe and secure.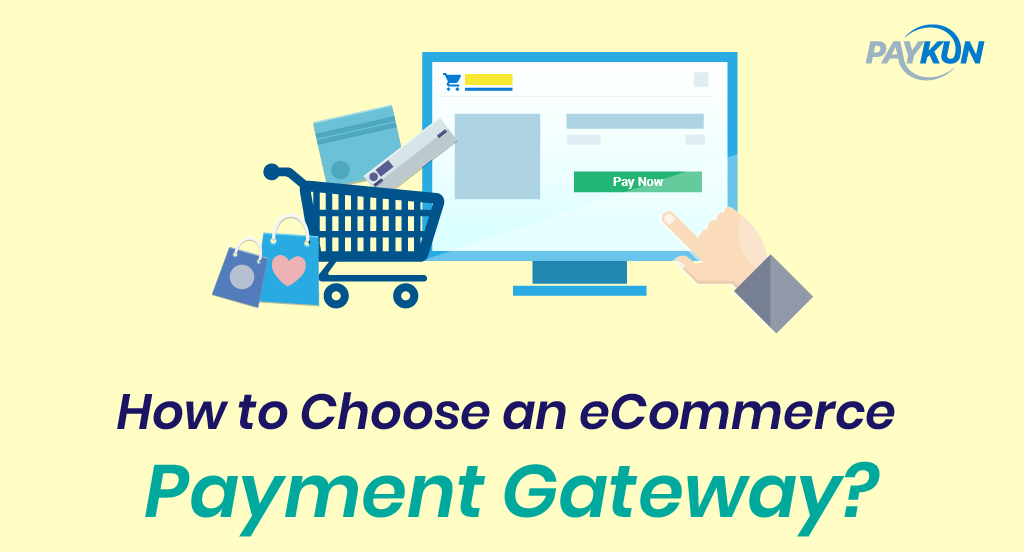 Onboarding Time: While doing the registration process, payment gateway providers will ask to submit your ID proof, business proof, and address proof. After completing the formalities your account will be under review. The entire process takes not more than two working days. This time may differ from company to company.
Ease of integration:
Does your payment gateway provide integration assistance? Does it have the plugin for your CMS? Does it have SDK libraries? If the answer is yes, go ahead. SDK libraries are a line of codes that you can use to integrate the payment gateway. You can simply download and install/integrate the SDKs and start collecting online payment.
Multiple Payment options:
Due to some reason, if one payment method is not working, customers can complete the transaction using other payment methods. This helps in reducing cart abandonment and retains the customers. Some of the payment methods give amazing discounts and cashback. Hence it is always good to have more payment options.
Settlement Cycle:
The settlement cycle is the time frame in which a merchant receives the amount charged for the service or product in the bank account. It is generally T+1, T+2, and T+3 days where T stands for the Transaction date plus 3 working days.
Customer Support:
Customer support is the most crucial parameter while choosing a payment gateway with which you should not compromise. Check if the payment gateway provides 24*7 email and chat support, whether it provides dedicated support or not, what is their turn around time to solve the problem.
Pricing:
Pricing is the last thing you should be looking for while choosing a payment gateway. Some of the payment gateways charges for a setup fee, annual maintenance charge, and integration fees. Check if the service provider is charging hidden or any extra charges which can affect your profit margin. The transaction charges are generally between 1.75 – 2% for domestic transactions and 3% for International transactions. These charges might differ based on the transaction volumes and type of business. Do your research properly to get the best deal.
PayKun has everything that a merchant needs to accept online payment for your e-commerce store. We have an excellent team that offers 24X7 support: just give us a call at 1800-212-8070 and get started with your online business in no time. Click here to register: bit.ly/paykunsignup