The Budget 2022-23 is the Annual Financial Statement mandated under Article 112 of the Constitution of India. It is framed with the purpose to lay the foundation of Amrit Kaal for the next 25 years from India at 75 to India at 100.
Like last year, this year also the Hon'ble Finance Minister delivered a 'paperless budget' and read it out from a tablet.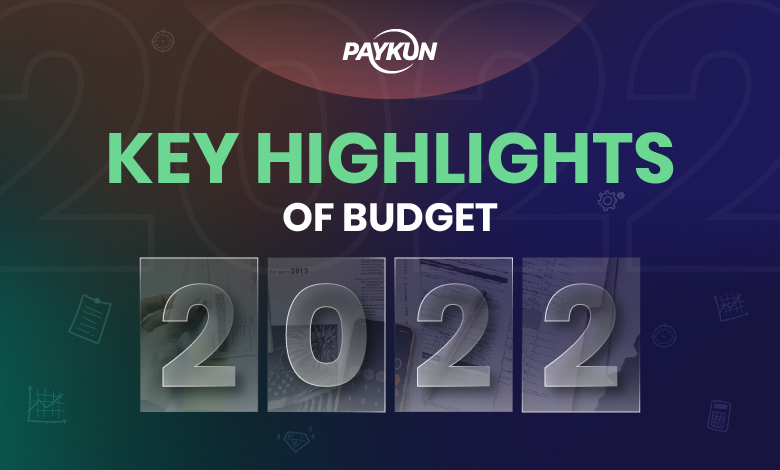 This budget of 39.45 Lakh crore Rupees was presented by Hon'ble FM which specifically focuses on infrastructure, health, and education.
The fiscal deficit for the current financial year is expected at 6.9% of GDP, which is slightly more than the 6.8% targeted earlier. For next fiscal deficit target is 6.4%, which is higher than expected and has raised concerns.
India has registered a growth rate of 9.2%, the highest among all economies.
Union Budget 2022-23: Key Highlights
CAPEX
There is a substantial increase in CAPEX and public investment. Handover of ownership of loss-making Air India is successfully completed.
Last year, the budget allocated 5.5 lakh crore for CAPEX, this year there is a sharp rise to 7.5 lakh crore rupees for CAPEX. To revive the economy amid pandemic and rising inflation.
POST OFFICE
All 1.5 lakhs post offices will be linked to the core banking system. It will link post offices to other bank accounts, so online transfers between them will become a reality. It enables interoperability and financial inclusion.
ANIMATION AND GAMING
Animation, visual effects, gaming, and comics have the capability to absorb youth in considerable numbers. The government is planning to set up an AVGC promotion task force.
Digital currency
RBI is planning to roll out digital currency in the next fiscal using blockchain technology. Also, the Government would tax the income of cryptocurrencies and other digital assets.
PMAY
The government allocated 48,000 crores for the Affordable Housing scheme PMAY- rural and urban scheme. As many as 80 Lakh houses are expected to come up by 2023 with 80 Lakh already completed.
Update Return
Taxpayers have a chance to rectify errors and file updated returns within two years of relevant assessment years.
Startups
Tax incentives for startups have extended for one more year. Startups incorporated under Section 80-IAC now get these benefits till 31st March 2023.
E-Passport
India will start issuing e-passports in 2022-23. There are thicker front and back covers. The prototype is tested in a USA government-identified laboratory. Chip would have 64 KB capacity. Holder's photograph and fingerprint stored.
PLI scheme
PLI scheme has been successful in creating 60 Lakhs new jobs and additional production of 30 Lakh crore during next Keycap digit 5 years.
HEALTH
A platform of the National Digital Health Ecosystem will be rolled out in this fiscal. Which would include a registry of health service providers and facilities, a unique health identity.
The government is going to formulate a National Mental Health Programme.
Defense
68% of the capital procurement budget in defense will be set aside for domestic industry in the current fiscal.
Internet connectivity
The 5G spectrum auction will be held in 2022-23. Bharatnet project contracts would be awarded in PPP mode.
Education
2 lakh Anganwadis to be upgraded to improve child health. Digital University would be set up focussing on ICT using the hub and spoke model.
Agriculture
Kisan drones will be used for crop assessment, land records, and spraying insecticides and nutrients. Chemical-free natural farming would be promoted. MSP would be transferred directly into accounts.
MSME
ECLGS is extended till March 2023. 95% of ECLGS borrowers are MSMEs. It would make MSMEs more resilient and competitive. ECLGS has helped 130 Lakh MSME to mitigate the impact of the pandemic.

Infrastructure
2000 km rail networks will be brought under Kavach, the indigenous, world-class technology for safety and capacity augmentation.
400 new generation Vande Bharat trains to be built in next 3 years.
E-VEHICLES
Due to space constraints in Urban areas for setting up charging stations for E-vehicles, FM proposed to formulate a battery swapping policy and frame inter-operbility standards.
Paperless e-bill system
A completely paperless end-to-end e-bill system will be started for all central ministries. It would ensure transparency and reduce delays in payments.
Conclusion
Hence, Budget 2022-23 is formulated taking into account issues faced by our economy. Budget 2022-23 has tried to rectify those issues and ensure a V-shaped recovery.