With more and more customers taking the digital route for buying essentials, payment gateways seem a convenient option for merchants to ensure customer satisfaction and payment acquisition.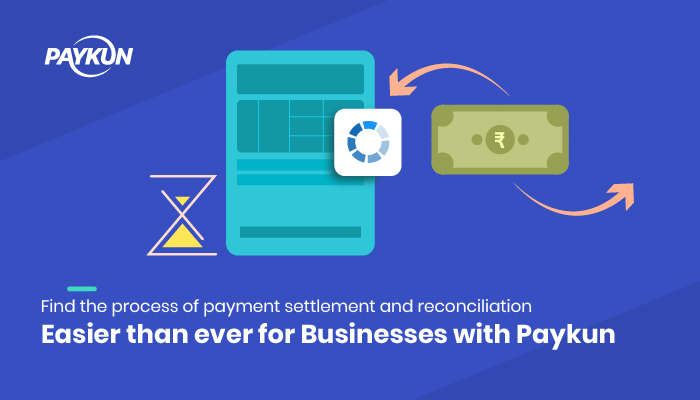 For instance, you may have an eCommerce store that sells garments. Having a fair idea of your cash flow and expenditure helps you identify the profit you are making. What's more? It will help you design a future business plan to ensure cash flow. This is what we call payment reconciliation.
Simply put, reconciling your payment means cross-checking your income and expenses. Businesses are using online payment gateways to use dashboards for payment reconciliation. These dashboards are designed to help merchants get a detailed record of payments they have received from customers. As you get a hold of your payment analytics, it enables you to optimize sales and marketing strategies to boost further sales.
How reconciliation differs from payment settlement?
Now, most businesses fail to understand the fine line between settlement and payment reconciliation. Understanding the difference can help you do business better.
Every payment gateway has a settlement cycle. A settlement means crediting funds in a company's merchant account by the payment gateway. A settlement is a time between customers making payment and merchant account receiving the fund.

In contrast, payment reconciliation is a term used for reviewing all business transactions, including income and expenses.
What are the types of payment settlements?
Standard settlements depend on bank working days that means it could take about T+2 to 4 days. T refers to the date of payment made by the customer. Instant settlements are completed within 15 minutes, and they can be processed on bank working holidays too.
Payment settlement from a business perspective
As we already mentioned, the settlement is a process of merchant accounts receiving money through payment gateways. To simplify your understanding process, let us break down the process into steps:
While completing the online purchase, customers insert card or bank details on the checkout page of the business.
After verification, the money is transferred to the business, followed by a confirmatory notification received by the customer.
Once the purchase is approved, the funds shift from the customer's bank account to the acquiring bank through the payment gateway.
Thereafter, the acquiring bank communicates with the Card networks and complete the transaction.
Once the transaction is completed, the payment gateway receives the settled money in the merchant's bank account.
Then they proceed with statement generation and fund settlements.
How to reconcile settlement with transactions?
A majority of payment gateways provide a report that you can download weekly or monthly to reconcile the money. Every report includes a list of transactions made within the settlement cycle. You will be able to find the following through these reports:
Date and time of a particular transaction
The amount of transaction
Date and time of settlement
Order ID
Merchant discount rate
Net settlement amount
Furthermore, the settlement reports contain the adjustment made in every settlement cycle. The adjustment refers to any accommodation made in the next settlement cycle through the payment gateway.
Reconciling refunds or disputes
Customers are more more likely to return to a store if the refund process is hassle-free. Since customer experience is of high priority, a quick and reliable refund policy is all you need to have in place to ensure customer retention.
With a payment gateway making it easier to payment settlement, it should not be a headache for your business to attract and retain consumers. Reconciling refunds through payment gateways is simple and fast. You can reconcile refunds through a reliable payment gateway like PayKun.
With more and more merchants turning to payment gateway solutions, reconciliation should not be a problem. Online payment processing involves a lot of parties. Delay from any party could lead to delayed reconciliation.
However, real-time payment reconciliation has been proven crucial to businesses offering dynamic prices. Reconciling your payment in real-time enables you to eliminate the risk of delays.
Another important aspect is payment analytics. Payment gateways have comprehensive payment analytics that helps your business to make an informed choice. They will give you insights into:
Payment volume
Platforms (Android or iOS)
Mode of payment such as cards, net banking, wallets, or UPI
Date and time of payment
This information will help you make better marketing choices down the line. For instance, if any customer chooses UPI to complete the payment process, you can create a marketing strategy that involves offering special discounts on the same. Moreover, it will reduce the cart abandonment rate as well.
There is no denying that payment gateways have made payment reconciliation easier than ever. On top of that, businesses can view every transaction being made through a unique order ID. In addition, the dashboard is the source of important information such as refunds, payment link transactions, vendor payments, and whatnot.
PayKun is the most popular payment gateway in India that provides a wide array of payment options. Visit our website to learn more about payment settlement.