Finding the best payment gateway in India that caters to your online business needs could be a task. It could be very confusing for merchants who are willing to shift their business online or who are new to the E-commerce business. Here is when PayKun comes to your rescue.
PayKun is the only payment gateway in India that provides the best and simplified payment solutions to small and large businesses. With PayKun you can scale your online business to new heights.
Here are a few reasons that make PayKun, the best payment gateway for Indian merchants:
Highly secure against online frauds:
Most of the people have security concerns when it comes to making online payments. There is a growing need to safe safeguard all the information that they enter while making a purchase. We are highly motivated to make sure your sensitive information doesn't go in the wrong hands. That is when the Payment Card Industry Security Standards Council (PCI SSC) comes to the picture. They are set of rules that make sure you are carrying out the transaction in a safe and secure environment. PayKun is PCI DSS Level 1 compliant which ensures all your transactions are highly secure against online frauds.
Wide range of payment methods for your customers
What if your customers don't want to pay you via Cash on Delivery? You cannot afford to lose your customers. Just to be on the safe side it is always good to provide your customer more than one payment method. PayKun provides multiple payment options such as:
Debit/Credit cards (Master Card, Visa, Maestro, RuPay)
80+ Net Banking
8 Wallets (Paytm, Mobikwik, Jio Money, Yes Bank, DCB Wallet, ITZ Cash, MOM, PhonePe)
UPI/BHIM
QR Code
Allows you to accept payment without a website:
If you have an Instagram store, home-based business or you are Whatsapp reseller you can easily accept online payments with PayKun payment link.
All you have to do is create the payment links and share it via Whatsapp, SMS, and Social Media. Merchants can customize the checkout option. This way you can create credibility among your customers that you have a genuine business. Accepting online payments with PayKun makes it easy to manage your transactions and monitor your growth.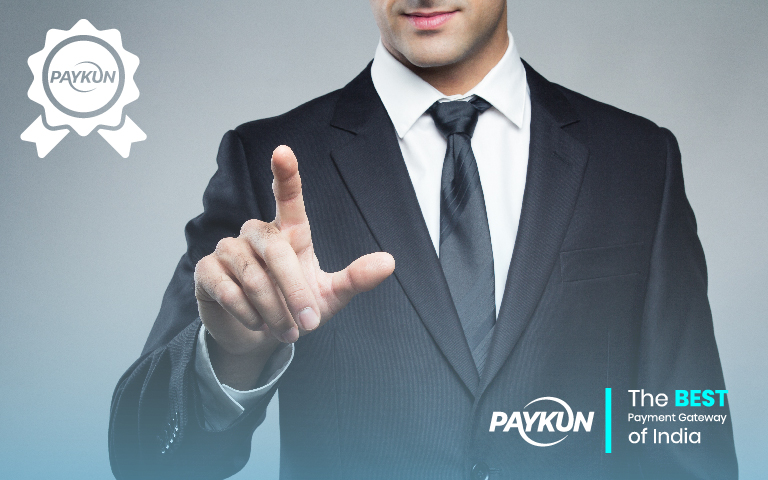 The fast and hassle-free onboarding process
With PayKun, you can start accepting online payments within a few minutes without any hassle. You can create your merchant account, fill up your personal, business and bank details. Submit your business documents, PAN proof, and ID proof.
We accept GST Certificate, Shop Act License, Trade License, and Partnership Deed as a business proof. If the merchant does not have any of those documents we accept rent agreement, electricity bill, IT return copy, and Udyog Aadhar. This makes it easy for small businesses to scale their business.
Easy to use the dashboard to get data and insights of your transactions
Data and insights of your transactions help you know what is working for you and what should be your next business strategy to grow your business. the dashboard gives you a complete insight into your business with smart analytics, reports, and charts. You can manage your transactions, refunds, disputes, and settlements directly from the dashboard. With PayKun Android and IoS app, you can manage transactions on the tip of your finger.
Reliable Customer Support
PayKun is known for its reliable and highly responsive customer support. Our customer support team makes sure that all your issues are solved as soon as possible. We provide dedicated attention to each and every client. Merchants can easily contact via call, email, and chats. We go extra miles to resolve any kind of issue you are facing while using PayKun.
Conclusion:
Digital security, ease of use, fast and hassle-free onboarding is what makes PayKun, the best payment gateway in India. If you are someone who is looking for a versatile payment gateway that caters the need of E-commerce, PayKun is what you need.
Sign up now and start accepting online payments within a few minutes.